Young Parents Diagnosed With Advanced Cancer at Same Time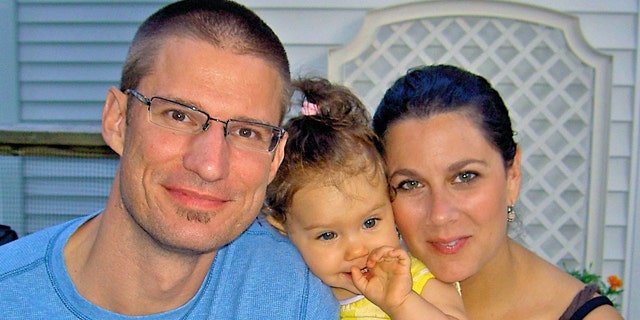 Two young parents were faced with the unimaginable when they were each diagnosed with advanced stages of cancer at the same time, The New York Daily News reported.
Nathan Bond, 38, was diagnosed with stage 3 colorectal cancer in mid-February and given a 60 percent chance of surviving five years; just nine days later, his wife, Elisa, 36, found out the lump on her breast was metastatic breast cancer. Because it's metastatic, that means the cancer has already spread, and is considered incurable.
The couple, who live in Brooklyn, have an 18-month-old daughter, Sadie.
Through it all, Elisa remains determined.
"I wanted to grow old with my husband and care for my daughter," she said. "Now I'm hoping for a miracle."
Friends and family are rallying around the couple to help them get to medical appointments and care for Sadie.
A website has been created to raise money for the couple, since they both had to take a medical leave of absence from their jobs. So far, the site has raised more than $25,000.
"Everyone should have a chance to feel this much love once it their lives," Nathan said. "Despite our cancer, we feel very lucky."
Click here to read more about this story from the New York Daily News.
Click here to learn more about Nathan and Elisa and see family photos.