Women's soccer star undergoes surgery to remove brain tumor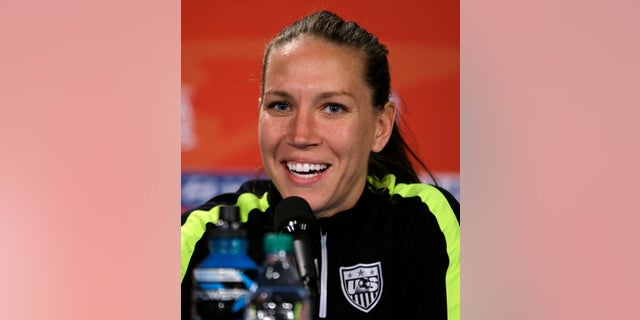 Former U.S. women's national team star Lauren Holiday had surgery on Thursday to remove a brain tumor.
She was diagnosed with a benign, operable brain tumor in June while carrying her child with New Orleans Pelicans player Jrue Holiday, and doctors induced birth early to expedite surgery which was slated for Thursday.
Many friends and fans sent well-wishes to Holiday on social media as she prepared to undergo surgery:
At their game on Wednesday, USWNT players wore wristbands that said LH12, for Holiday's initials and the number she wore on her jersey. Teammates still call her "Cheney," which is her maiden name:
There have been no updates from Holiday or her husband since the surgery and information about her condition was not available as of Friday. She gave birth to a healthy baby girl last month, and doctors planned to perform the surgery about six weeks after the baby was born.