Woman's car window plea gets her a kidney donor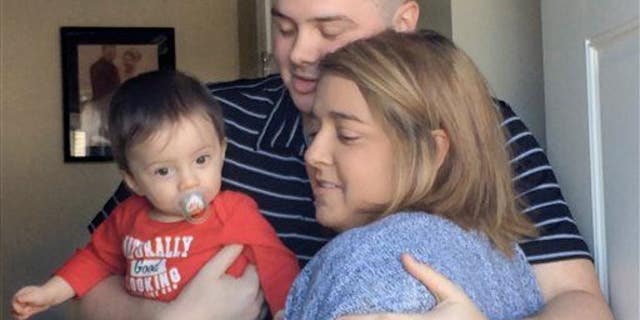 It's not everyone who appeals to strangers they pass on the road to give them an organ, and it's definitely not everyone who spots such an appeal, turns to his wife, and says, "Did you get her number? Text her right now." But two such strangers found each other on a road in Maine, reports the Portland Press Herald, after 24-year-old Christine Royles scrawled this plea on her car window: "Looking for someone to donate me their kidney. Must have type O blood." Diagnosed with lupus-related kidney failure early last year, Royles went on a waiting list of 100,000; of those, some 17,000 a year get transplants.
Not liking her chances, Royles tried her unusual approach. "My fiance thought it was kind of weird," she says. Josh Dall-Leighton did not; he got in touch with Royles, and has since been identified as a potential match.
"I started crying," Royles says of getting the news, "because, oh, my God, I can't believe he's gonna do this for me." Not only is the 30-year-old dad of three sons doing it—surgery is set for May—he's going to be on unpaid leave for about a month afterward.
Dall-Leighton shrugs it off as the right thing to do; he notes that his own twins were born premature and had medical problems, WMTW reports.
"I want these boys to know that if somebody needs help, you do whatever you can to help them," he says. "I want them to know these aren't just words I'm telling them. That I actually did something to help somebody." A GoFundMe account is seeking to raise money for Dall-Leighton while he's out of work.
(There are some nice people out there giving away their kidneys.)
This article originally appeared on Newser: Woman Finds Kidney Donor-- via Plea on Car Window
More From Newser