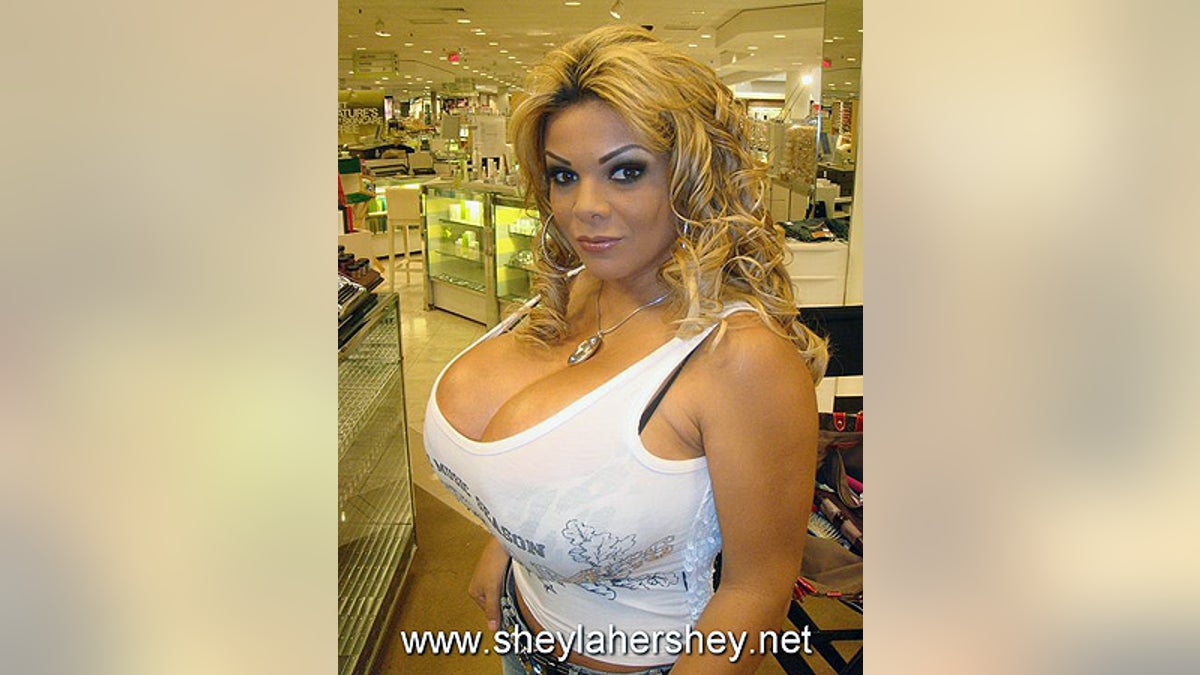 A Brazilian model living in Houston, Tex. who has the largest breasts in the world, is in the fight for her life, myFOXhouston.com reported Tuesday.
After more than 30 plastic surgeries, Sheyla Hershey suffered her first complication following her most recent breast augmentation procedure in June when a severe staph infection reached both of Hershey's breasts.
Click here to see more photos of Sheyla Hershey.
Doctors took 30-year-old Hershey into surgery Tuesday morning to remove the implants, and possibly her own breasts.
Hershey said her surgeon is concerned that the infection could leak into her bloodstream, which could threaten her life.
"I had large fever and painful. I just couldn't breathe properly; it was terrible! I was in bed all day, couldn't get up," said Hershey.
In 2009, Hershey was reported to be a size 38KKK and was awarded with the Brazilian equivalent of the Guinness Book of World Records award.
Her website notes that she is fluent in Portuguese, Spanish, Italian, Chinese and English.