Woman on dream vacation learns she's 38 weeks pregnant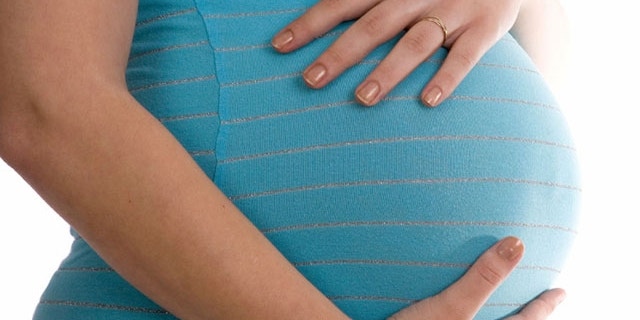 Kate Hudson, 22, had been traveling through Europe for a while, so it didn't seem strange that she'd gained a little weight. "Any belly I had I thought was just a food baby from all the eating I'd done in Europe over two months," the Australian woman says.
But in Spain, she felt a little odd and took a pregnancy test; it came back positive, the Herald Sun reports. She figured she must have recently gotten pregnant and traveled on, but she then found out from an obstetrician in Prague in late August that she was 33 weeks along.
She quickly returned home to Melbourne, only to find she was actually 38 weeks along (or possibly more, as re-testing indicated she was overdue). Days later, she had a healthy baby boy, Mason—which was a relief, considering the circumstances.
"Obviously, having not known for so long, I was exercising heaps, jumping off cliffs, riding bikes, drinking alcohol, and eating anything and everything," she says. "I had absolutely no real clear symptoms," Hudson tells The Young Mummy blog.
"I was still getting regular periods. I wasn't nauseous, no morning sickness, little weight gain." (She was still a size 6 when she flew home, the Daily Mail reports.) It wasn't until just after she started her trip—since her boyfriend wasn't coming along, she went off birth control while overseas—that she stopped getting her period and started to suspect they'd gotten pregnant just before she left.
Even after getting the positive pregnancy test, "I wasn't showing at all and had no symptoms," she says. In fact, it wasn't until her flight home that she felt her baby kick for the first time.
So how is this possible? Doctors told Hudson she had a tilted uterus and Mason was sitting high in her diaphragm, so it wasn't obvious that she was expecting.
As WhatToExpect.com explains, a tilted or "retroverted" uterus leans backward toward your spine instead of forward toward your navel, and it can also sometimes mean that "your doctor may have trouble finding your baby with a transabdominal ultrasound" because the baby's "a bit farther away from those trying to get a peek at him." (This woman had even less time—mere hours—to prepare for giving birth.)
This article originally appeared on Newser: Aussie on Dream Trip Finds She's 38 Weeks Pregnant
More From Newser