Woman in labor breaks her back, loses her husband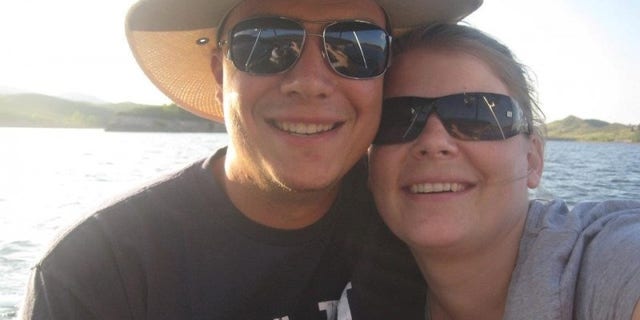 NEWYou can now listen to Fox News articles!
What was supposed to be a joyous occasion veered into tragedy last month for a pregnant Colorado woman. Jill Schmucker, a mom of two young boys, started to have contractions on Jan. 13, KUSA reports.
She roused her husband, Tony, and they bundled up their sons, 6-year-old Ryder and 4-year-old Rollie, and headed toward the hospital. "We didn't get very far, just right down the road [in Bellvue], and something happened," Jill tells the station.
Tony had apparently suffered a catastrophic medical emergency—doctors don't know if it was a stroke, aneurysm, seizure, or other medical event—and the car he was driving smashed into the side of a mountain then rolled into a ditch.
Tony was unresponsive, and Jill was trapped in her seat, pinned and in shock. She also couldn't move because it turned out she had broken her back in the accident.
Her cellphone flung out of reach, Jill recruited Ryder (both boys were OK in the back seat) to grab his dad's phone and call 911. She was whisked to a nearby medical center and given an emergency C-section, which produced another healthy son, Leedan.
But as she was waiting to hear more about her back injury, the worst news of all was delivered: Tony had died. "He was such a positive person," the 35-year-old says of her Broncos-loving husband, who 9News says was 37.
"He just always believed the best in everyone, and that's what I want them to remember." A GoFundMe page set up for Jill (who's expected to make a full recovery) and her boys has raised more than $77,000 as of publishing time—and it notes that mom and sons will be rooting "extra hard" for the Broncos in Sunday's Super Bowl.
This article originally appeared on Newser: Woman in Labor Breaks Her Back, Loses Her Husband
More From Newser