Woman in Coma After Allergic Reaction to Hair Dye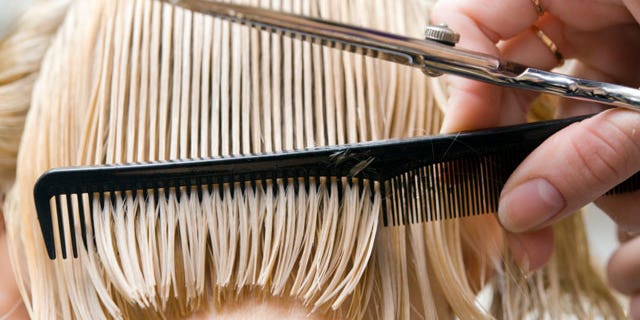 BRADFORD, England – A woman was fighting for her life in a northern England hospital Sunday after becoming seriously ill when she dyed her hair.
Julie McCabe was left in a coma after what is thought to have been an allergic reaction to a chemical in the hair dye left her with difficulty breathing and caused her heart to stop, the Bradford Telegraph and Argus reported.
The 38-year-old mother of two is on a life support machine at Airedale General Hospital in West Yorkshire following the Oct. 30 incident.
Her father Keith Miller said, "She finished dyeing her hair and said, 'I don't feel well; I can't breathe,' to her husband. He rushed her to hospital and her heart stopped beating on the way to hospital.
"She is in a coma. We've spoken to the doctors, and they have more or less said to us the condition she is in now is most likely how she will stay. They are not giving us much hope, it's hard to take in."
McCabe, from near Bradford, had dyed her hair regularly for several years and used the dark-colored L'Oreal Preferences product in question before.
"The hospital have asked for the dye and the gloves she used. They have said she has suffered an allergic reaction," Miller said.
A L'Oreal spokesman said, "L'Oreal was extremely concerned to hear about this serious situation. We are unable to comment further, however we will do everything we can to assist this lady's family and medical team with information they might need to establish what happened."
Click here to read more on this story.