Woman in a coma with brain cancer gives birth at 24 weeks gestation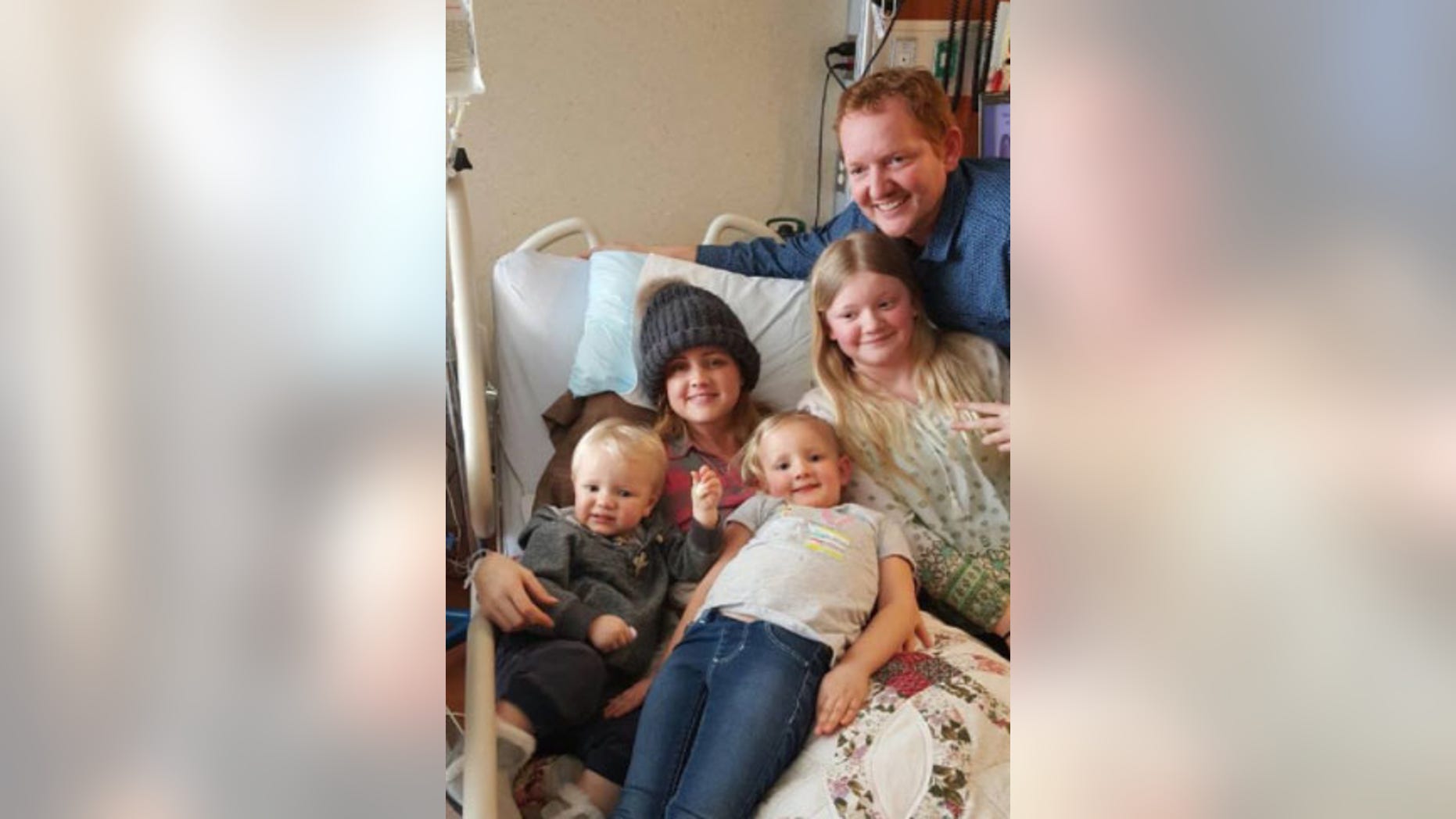 A 37-year-old woman who has been in a coma since July, gave birth to a baby girl via emergency cesarean section on Wednesday, at just 24 weeks gestation. The baby, named Life Lynn, is the youngest of Carrie Deklyen's six children, and weighs 1 lbs., 4 ounces.
Dekylen, of Wyoming, Michigan, discovered she was pregnant in April, just two weeks after being diagnosed with glioblastoma. She underwent two surgeries to remove the tumor and, along with her husband, Nick, chose to forego a clinical trial in order to protect the baby.
WIDOWER SHARES PHOTO OF LATE WIFE IN WEDDING DRESS SHE NEVER WORE
"I asked her what she wanted to do. She said, 'We are keeping it,'" Nick told ABC News on Aug. 15. "That was always my choice too, but I wanted her to decide because it was her life we were talking about."
The family started the "Cure 4 Carrie" Facebook page and a GoFundMe page to keep supporters updated on Dekylen and Life. A September 2 post indicated that Dekylen, who has been on life support at University of Michigan in Ann Arbor since suffering a stroke five weeks ago, is completely unresponsive.
"I just spoke with Nick and he wanted me to update," Sonya Nelson, Deklyen's sister-in-law, posted on the Facebook page. "We have tried to share Carrie's story without being negative, but the bottom line is we need to share the reality of the situation. Carrie is not doing well. For the past few days she has been completely unresponsive, she is not even responding to pain."
Nelson said that Life was measuring in the 3 percentile for her gestational age at the time, and that the family was asking for prayers. On Thursday, Nelson said that doctors were pleased with Life's status.
POLICE OFFICER DELIVERS BABY ON SIDE OF HIGHWAY
Previous posts had stated that Dekylen's tumor was showing rapid growth, and doctors were forced to drain fluid from her brain several times. Doctors had hoped to delay delivery until 28 weeks gestation, but a decline in both Life and Dekylen's health had forced them to act earlier. A post on July 30 said doctors had planned to turn off life support once the baby had been delivered.
In addition to Life, the couple's children range in ages from 18 to 2, and Nick said that while the older ones understand the circumstances, the younger ones are relatively unaware.
"The older ones obviously understand everything so it is very hard on them," he told ABC News. "They love their mother and know what they are losing. We talk about good times and laugh and then sometimes we just cry because we just so much. The younger two do not really understand what is happening."
He said Nelson has been helping to watch the children, and that "we tell them that Mommy is really sick."