Woman gives birth in car after husband crashes en route to hospital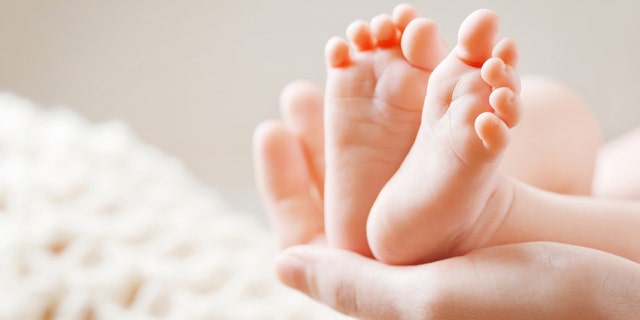 A newborn baby girl and her mother are said to be "wonderful" after a middle-of-the-night dash to a San Diego hospital for the delivery nearly ended in tragedy. Hongwei Zhang was trying to get his pregnant wife, Ying Shi, to the hospital early Monday morning when he slammed into a concrete barrier along the way, The San Diego Union-Tribune reported.
Zhang flagged down a passing car, which happened to be driven by a registered nurse who had just finished a shift at nearby Scripps Memorial Hospital.
"He was saying 'My wife, my wife!' The next thing he said was, 'The baby came!'" Dayna Dumont, who is a nurse in the emergency department, told the news outlet. "I quickly jumped out of my car."
5-YEAR-OLD 'MARRIES' LOVE OF HER LIFE AHEAD OF OPEN-HEART SURGERY
Dumont found Shi in the front seat holding her newborn baby, and checked to ensure the umbilical cord wasn't wrapped around the infant's neck.
"I took a peek and there was a baby," she told The San Diego Union-Tribune. "(The mother) was in the (seat) with the baby between her legs and in her pants."
Paramedics arrived to cut the umbilical cord and transport the pair to Scripps, where the couple decided to name their baby Anna.
"I didn't think the baby had actually arrived," Dumont told The San Diego Union-Tribune. "The mom was sitting there so calmly. I was asking, 'Are you in any pain or discomfort?' and she said 'No,' she was just asking, 'Is the baby OK?'"
The couple released a statement thanking Dumont, another passerby who called 911, and the paramedics and staff at Scripps.