Woman gets pregnant thanks to chicken egg yolk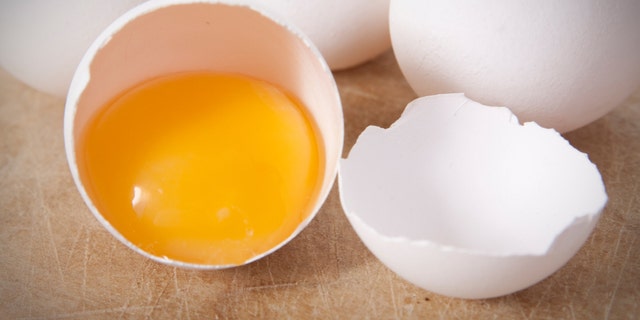 After multiple miscarriages and spending more than $50,000 on in vitro fertilization (IVF), British couple Mark and Suzanne Harper found success with an unusual treatment – involving egg yolks.
According to a report in the New York Post, an earlier battle with testicular cancer left Mark with zero sperm count. After Mark battled a different form of testicular cancer a year later, the couple decided to try artificial insemination in order to conceive. That process ultimately failed, so they attempted IVF three different times, but tests revealed Suzanne's immune system was producing killer cells that attacked the embryos.
After all of these unsuccessful tries, CARE Fertility Nottingham -- where the Harpers had been receiving treatments -- suggested a rare technique. Suzanne would be treated with "intralipid," a mixture of yolk from a hen's egg and soy oil. Theoretically, the fatty acids in this combination would prevent the killer cells and lead to a successful pregnancy.
Lucky for the couple, the treatment, in combination with their eighth IVF attempt, worked. Their daughter, Libby, was born in December 2009. Suzanne was one of the first women in Britain to undergo the treatment.
When the couple decided to conceive again, they used the yolk combination. Their fourth IVF attempt was a success, and their daughter, Connie, was born in December 2013.
"It's all thanks to egg yolk," Suzanne told the New York Post.
Click for more from the New York Post.