Woman forced to undergo exorcism to 'cure' her depression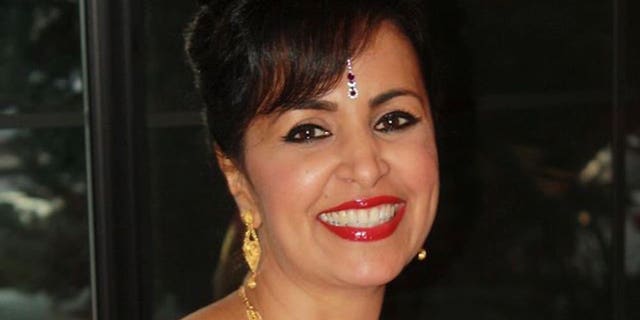 When Gayathri Ramprasad was 26 years old, she underwent an exorcism. The reason why: She had depression and anxiety.
"My in-laws are extremely religious and very superstitious, so they invited a priest to come home to exorcise the demons in me," says Gayathri. "They believed that people living with mental illness are possessed by demonic spirits, so they wanted a priest to come exercise the demons."
During the exorcism, which occurred in India, the priest performing that ancient demon-removal ritual sexually molested Gayathri.
"I did not tell anyone, because here was a man of God," she says. "And here I was, a diagnosed crazy woman. Or so I thought at that point in my life. I thought nobody would believe me, and so I didn't tell anyone. My mother tells me that I was just in a catatonic sleep for days. I wouldn't talk to anybody."
Gayathri grew up in India and got married at 22 (it was an arranged marriage). She and her husband moved to Oregon the following year, but her depression and anxiety continued to be an issue for her, which is why she returned to India four years later. Looking back, Gayathri, who's now 56, remembers being as young as 18 and having panic attacks. "I knew that there was something horribly different and wrong with me," she tells WomensHealthMag.com. "I just didn't have the understanding or the vocabulary to comprehend and to explain it."
It wasn't until after she was molested that Gayathri realized that she was sick—not crazy. "I was trying to comprehend and understand that I wasn't evil, I wasn't lazy, I wasn't possessed, but that I have an illness," she says. "I needed to educate and empower myself."
Still, back in America, Gayathri and her husband kept her depression a secret. "None of my friends knew what I was going through," she says. "We had to put on this façade of normalcy—the 'American Dream,' you know."
Her husband—they have now been married for 33 years—didn't quite understand her symptoms back then, either.
"There was an incredible amount of chaos and confusion, and shame and blame," says Gayathri. "Once we started to educate ourselves about mental health issues as part of the human experience that needed compassion and care and love and support, he has been a tremendous support to me."
Two years after the ill-fated exorcism, she was taken into an isolation cell in a psychiatric hospital in Portland. "I was terrified of checking myself into a psychiatric ward because of all these stories I had heard and seen through the media," says Gayahtri. "But I thought I had no other choice."
Gayathri connected with the other patients while she was in the hospital. "It was there for the first time that I actually had the opportunity to meet other people struggling with mental health issues," she says. "They're among the so-called 'lunatics' of the world. But I found love and acceptance that I had never found outside in the world of so-called 'normals.'"
While there, she had a miscarriage, but credits the nurses with helping her find new ways to heal. "The nurses there helped me discover the strength within myself to recover, and to heal, and to mourn," she says. "It is there in the midst all of our collective struggles that I found the fierce strength and determination, not just to rise again, and to fight to restore my own dignity, but the dignity of others like me around the world."
As far as treatment goes, Gayathri says medications have never helped her. "They always exacerbated the same symptoms we were trying to abate," she says. "They made me more anxious, more depressed, more jittery, [and made me have] more insomnia, so after really, a long, long trial, I decided that, there'd have to be other ways of helping myself."
Luckily, she's found other ways to heal. "Cognitive behavioral therapy has been a God-send, and a therapist taught me the incredible power that our thoughts have on our feelings and the impact they have in our behavior," says Gayathri. "We have the power to choose how we respond to any given situation."
She also practices transcendental meditation, yoga, and pranayama breathing. "All of these things that originated in my home country of India that I never practiced, ironically," she says. "I'd heard of them, and I had American teachers teaching me these skills. The practice completely transformed my life."
Today, Gayathri is passionate about ending the stigma surrounding mental illness. As the founder of ASHA International (an organization that promotes mental health education, training, and support), she works tirelessly to empower those living with conditions like depression and schizophrenia. "Just know that you have the power within to recover and fight again," she says.
Gayathri Ramprasad is the author of Shadows in the Sun: Healing from Depression and Finding the Light Within, a memoir about living with depression and anxiety and how mental illness is regarded in both America and India.