Woman enters hospital with cramps, exits with surprise baby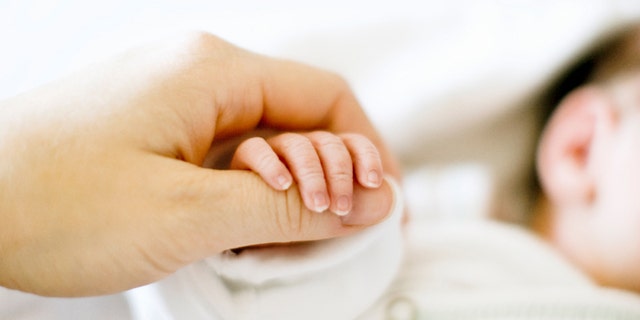 Surprise births, once the stuff of urban legend, are now the stuff of occasional roundups of shocked new moms who had no clue they were expecting.
Canada's Karolane Baillargeon is the latest addition to that club after heading to a Quebec hospital last week for what she believed were stomach cramps—and signing her discharge papers with a baby girl in tow.
"I really wasn't feeling well," Baillargeon, 25, tells CBC News. "I had major cramps … so I went to the hospital emergency room. That's when they told me they were contractions." Baillargeon was 39 weeks pregnant and in labor, so she was taken straight off to the ER, where she gave birth a few hours later to the healthy 7-pound, 11-ounce Annabelle.
Baillargeon explains that she gained only about 20 pounds over the pregnancy, which she attributed to weight gain from the contraception she says she was taking and the fact that she and boyfriend Brian Lanthier "don't work out and don't eat well," she tells the CBC.
Her doctors also informed her that she had carried little Annabelle more toward the back, so her stomach didn't swell as much as in a regular pregnancy.
Baillargeon and Lanthier had eventually wanted to have children, so Annabelle just proved to be an extra-early blessing. "It's nine months of preparation that we never had … but as soon as we saw her, we immediately fell in love with her," Baillargeon tells the CBC, with Lanthier adding, "I feel so proud. I have a little girl in good health and that's all that counts." (An Italian nun who didn't know she was pregnant gave birth to a baby boy—and named him after the pope.)
This article originally appeared on Newser: Woman's Stomach Cramps Turn Out to Be Surprise Baby