Woman claims she watched YouTube clips on childbirth before delivering own baby in hotel room during overseas layover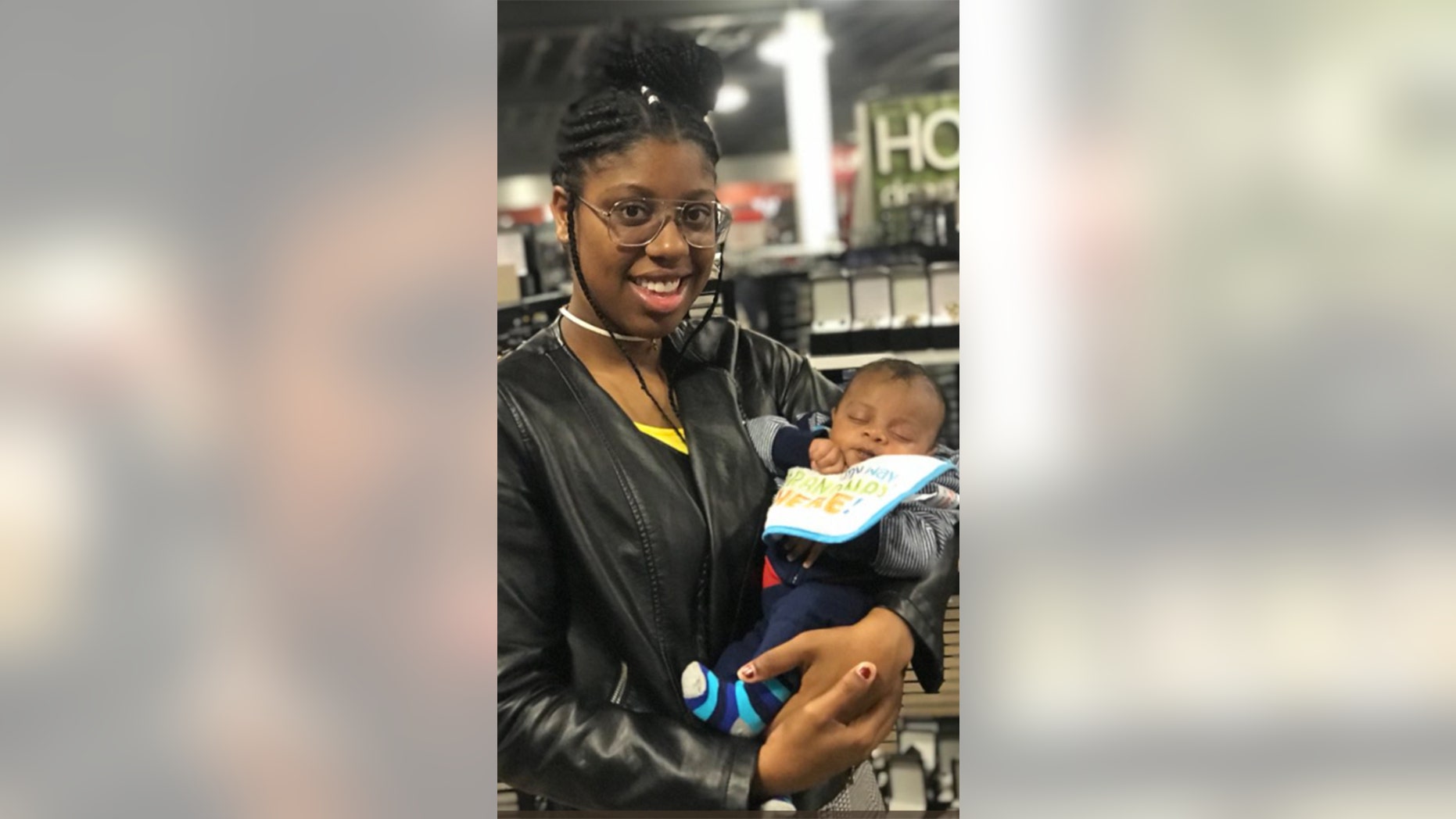 A Tennessee woman's birth story has gone viral after she claimed on Twitter that she gave birth by herself in her hotel room during a layover in Turkey while on her way to Germany. Tia Freeman, a 22-year-old member of the Air Force, said she didn't know she was pregnant until her third trimester.
In a series of tweets and GIFs shared on April 24, she explained that the birth control she was on prevented her from getting a period every month, and she hadn't gained any extra weight so she didn't have a reason to suspect anything. She said she was initially in denial and had an upcoming trip booked to Germany, so rather than cancel she decided to go anyway.
"So everything is going well no biggie but dawg this is a 14hr flight & there was a complimentary meal but everything had meat in it & you know I'm a vegetarian so I was like I can't eat this but 14 hrs was too long to wait so I decided to eat the salmon hoping I wouldn't get sick," she tweeted.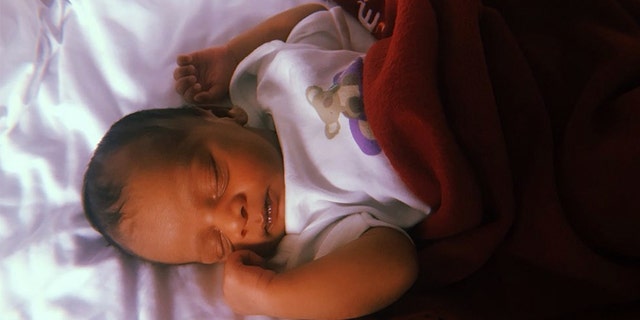 Freeman said she started cramping about an hour before they were scheduled to land, but wasn't sure if it was due to the flight or the salmon, so she closed her eyes and tried to sleep it off.
She didn't realize she was in labor until they landed in Turkey, where she had a 17-hour layover. Freeman claims she tried to Google whether she was in labor, but her water didn't break so she wasn't sure.
"Either way it goes I'm not giving birth in this airport so I start gassing myself up bc I am NOT having a baby in this airport," she tweeted.
Freeman said she made it through customs and eventually to her hotel, where she watched a YouTube clip on how to deliver a baby. She said she filled a bathtub full of warm water, grabbed a towel to bite into and timed her contractions, which at that point were one minute apart.
"Luckily it happened pretty quickly," Freeman wrote. "I only had to push about 5-6x before a baby popped out. Lol now let me tell you babies are buoyant. That little joker said bloop and floated right on up to the top of the water."
Freeman gave birth to a boy, later named Xavier Ata, on March 7. She allegedly used Google to figure out how to deliver the placenta, and placed it in a sanitation bag. She said she sanitized shoelaces using a tea pot to clamp the umbilical cord before cutting it with one of her knives.
"Umbilical cord cut and I did a mighty fine job if I do say so myself! At this point exhaustion is beginning to set in. But I need to clean up the bathroom because it looked like the set of a horror movie," she tweeted.
Freeman said she wrapped the baby in the towel, breastfed him and went to sleep. She allegedly made him a shirt out of one of hers, and returned to the airport the next day via taxi to ask the airline staff what to do next.
"Anyway they thought I was a human trafficker trying to smuggle out a baby," Freeman said.
"So they called in customs, the police a doctor & a nurse (to check the baby & me to see if I actually gave birth), and the airline higher ups. I was bombarded with questions (naturally) but finally I proved that I wasn't a trafficker. During this I called the @USEmbassyTurkey."
Freeman thanked Turkish Airlines for their help, and shared that staffers bought Xavier his first outfit before bringing her to the U.S. Consulate. She applied for his birth certificate and passport and was taken to the hospital.
"To wrap up I go to the hospital get checked out everything is fine," she tweeted. "He's perfectly healthy! LOL the doctors were shocked to hear my story."
Freeman said she did not tell her family that she was pregnant, so when she returned home two weeks later it was a shock for everyone. She has since started a cash.app campaign to help pay for Xavier's expenses.
"I really don't understand what's so shocking about my delivery story," she tweeted. "Maybe it'll set in one day."
Her original tweet received more than 32,000 likes, and 14,000 retweets.