Woman accused in plot to kill niece with poisoned breast milk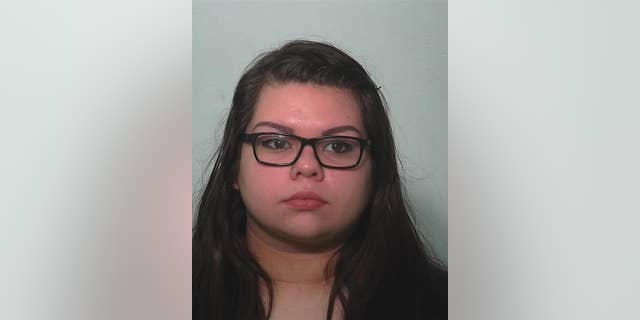 Police have issued an arrest warrant for an Indiana woman accused of attempting to kill her brother's newborn baby with poisoned breast milk. Sarai Rodriguez-Miranda, who is believed to have fled to Michigan upon learning of the investigation, reportedly discussed the plot in text messages with her boyfriend, WANE reported.
Rordiguez-Miranda, 19, reportedly shares the cellphone that she used to text her boyfriend with her mother, who read the messages and alerted police. She was allegedly upset that her mother had invited her brother, his 11-week-old baby and his fiancé to stay in the house with them.
"I'm gonna crush up some of these pills since she decided they can stay longer and kill their baby," Rodrigeuz-Miranda allegedly wrote on Jan. 12, PEOPLE reported.
WOMAN DIES AFTER CONTRACTING FLESH-EATING BACTERIA INFECTION FROM HARVEY FLOODWATERS
"I put the stuff in a made bottle in the fridge," she allegedly wrote in a later text. "I thought it was funny that I don't have an ounce of guilt."
Her mother reportedly read the messages hours after they were sent and checked on two bottles in the refrigerator, one of which allegedly had a powdery residue at the bottom. The bottle was found to have traces of acetaminophen, caffeine and aspirin. A forensic toxicologist later determined the bottle contained nine crushed capsules of Excedrin, which could prove lethal for an adult, PEOPLE reported.
Rodriguez-Miranda reportedly believed the bottles were given to her niece, and expressed frustration that her plan had not worked in more alleged messages.
"Why didn't that baby die dude," one message allegedly said. "I hope she dies. I don't feel bad about it bc she was destined to grow up [expletive] or be abused," she allegedly wrote. "I'd never be suspect I know but I hope it works."
The woman is now facing attempted murder charges.