What Men Really Think About Urinals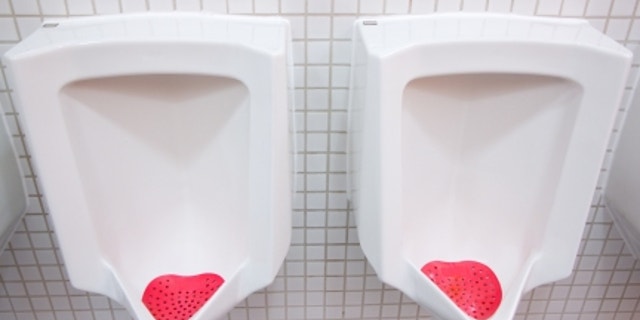 NEWYou can now listen to Fox News articles!
People tell me things they don't tell other people. This happens in my psychiatry office, but it happens in gym locker rooms and social gatherings and business settings, too. Something about my wearing the mantel of "psychiatrist" gives people the idea that I'll listen to most anything, without judging them, and they're right.
A side benefit of being a trained listener as well as a journalist is that I can eventually share the insights I glean—without attribution, of course—with the public.
Here's one you may be surprised to hear: Men envy women's restrooms.
That's right: For all the women out there who have stood in a long line outside the ladies' room and looked jealously over at the men's room—with no wait at all—you are about to learn something about men's "rest room envy."
Again and again over the years, and not in small numbers, men have confided to me that they find urinals anxiety-provoking—even humiliating. That's right. Urinals. I'm not talking about every man, of course. But, lots of men have told me they don't understand why any sensible person would ever have thought up the idea of having them essentially expose themselves to one another while urinating. They still hesitate, if only momentarily, before unbuttoning their trousers and unzipping their flies while men stand on either side of them, holding their private parts, staring forward (hopefully) at white ceramic tiles. They would rather walk into stalls for privacy, but the stalls are too few in number, and friends might wonder why exactly they're opting to avoid the usual routine. Are they shy, or something?
Even more off-putting than urinals, men tell me, are the group troughs that they are still encouraged to use at some stadiums. For women out there who don't know about this setup, it consists of an elongated tub into which men urinate while standing in a row or a circle, their urine flowing into one another's, before disappearing down a hole.
A close cousin of this phenomenon is group showers for boys and men in many schools, community centers and jails, where girls and women have private showers.
Now, all of this would only be funny if it weren't for the rather serious implications of giving men the message that they should not need privacy, nor offer it to their sons. It may not be saying too much to wonder whether the callousness with which some men regard sex might have some of its beginnings in learning to expose themselves repeatedly. A lack of modesty may pave the way for a lack of sensitivity.
I know. I know. I sound like a psychiatrist. It's an occupational hazard.
But, seriously, if we're going to be fair and consistent as we try to treat men and women
equally, it could be time to stop allowing newly-constructed public restrooms to pass city or state inspections if they include anything other than private stalls. And maybe it's time that group showers no longer be permitted in schools or community centers, if females in those environments are given a greater degree of privacy.
Dr. Keith Ablow is a psychiatrist and member of the Fox News Medical A-Team. Dr. Ablow can be reached at info@keithablow.com. His team of Life Coaches can be reached at lifecoach@keithablow.com.