What America should learn from Dr. Conrad Murray's role in Michael Jackson's death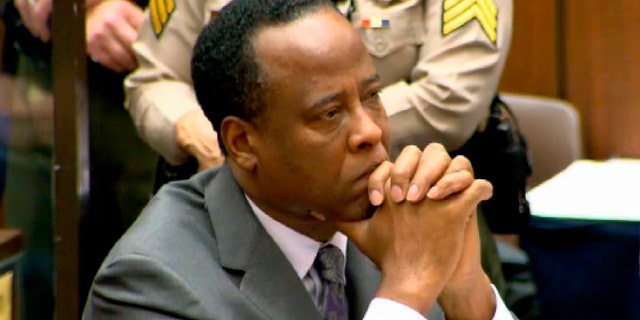 Dr. Conrad Murray was released from prison today, just two years into his four-year sentence for the involuntary manslaughter of Michael Jackson in June 2009. Jackson died from an overdose of the powerful anesthetic propofol, which Murray had given Jackson to help him sleep.
Though Murray's medical license has been suspended or revoked in three states, he has vowed to appeal his case, causing some to wonder whether it's possible for the 60-year-old former cardiologist to ever be licensed to practice again.
In theory, the answer is, 'Yes,' but only if Murray's conviction was overturned. And according to recent reports, an appeals court has questioned whether it needs to hear the case.
Though I doubt that Murray's attempt at an appeal will be successful, I mentioned his case because Murray represents a very sad chapter in medical history. What is his legacy as a physician? Not contributing to the well-being of his patients, or making any significant medical discoveries, but rather, being convicted of involuntary manslaughter.
Recently, Fox News Health has covered numerous stories about the epidemic of prescription drug abuse in the United States, including the Food and Drug Adminstration's (FDA) recently proposed restrictions on the highly addictive painkiller hydrocodone.
Drugs like these are quickly becoming the leading cause of addiction for millions of Americans. In fact, deaths resulting from overdoses on prescription painkillers increased five-fold between 1999 and 2010, according to the Centers for Disease Control and Prevention (CDC).
At the heart of this epidemic are many doctors, like Murray, who have failed to pay attention to the risks of these medications. They have provided prescriptions without regard to the consequences that drugs like opoid painkillers can have for patients.
I hope that health care providers re-familiarize themselves with the story of Dr. Conrad Murray and glean from it, an important lesson that as physicians, we all must remember; "First, do no harm."
I shudder to think there is a chance that Murray may laugh himself all the way to the bank if he is paid millions of dollars to write a book and tell his side of the story – but unfortunately, these days, that is not too far-fetched.
The real story here is that physicians cannot be passive bystanders when dealing with individuals who do not realize the dangers of drug abuse, or they too could end up jailed and disgraced – like Murray.
Jackson's life had a tragic ending, and the people who surrounded him should have known better than to allow him to abuse drugs like propofol – especially the medical professionals who were supposed to be looking out for him.