What a review of 450 sex injuries reveals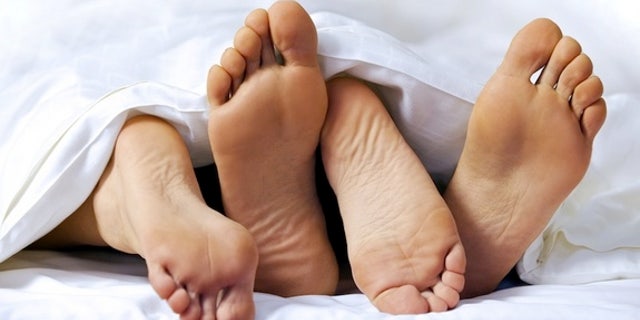 NEWYou can now listen to Fox News articles!
To mark the occasion of Valentine's Day, Vice News and MedPage Today dug into all the horrific ways that lovemaking can potentially go wrong. Their cautionary tale stems from a review of about 450 sex injuries logged from 2009 to 2014 in the National Electronic Injury Surveillance System, which is run by the federal Consumer Product Safety Commission—meaning a consumer product was somehow involved in each of these injuries.
(Injuries related to drugs like Viagra live in a separate FDA database.) Six takeaways:
Beware the dead of summer: February may be the month of love, but it ranks third in terms of reported sex injuries.The most dangerous month: July, followed by April. March is the tamest, relatively speaking.
You're far more likely to get injured another way: Sex injuries made up less than .02% of the 2.3 million injuries filed during the six-year span, though it's believed that "most" sex injuries go unreported.
Keep the pencil out of your you-know-what: Among the less expected objects that became lodged in an orifice: pencil, pool ball, toilet plunger handle.Other product categories that made a showing as causing the injury: "lawn mower, not specified," go-carts, and coins.
No part of the body is safe from harm: The most commonly injured areas are the pubic area and lower trunk, but there are certainly exceptions; one dental injury occurred when a 19-year-old's sex swing broke loose from the ceiling.The database includes entries for parts like "arm, lower (not including elbow or wrist)."
There are a heck of a lot of potential injury diagnoses: "Foreign body," was the most common diagnosis, but burns, conjunctivitis, nerve damage, and poisoning also made the list.
There is a silver lining: "None of the injuries were fatal."
Meanwhile, a new analysis by Flowing Data uses NEISS data to review the 17,968 ER visits for foreign bodies stuck in a rectum over the same six-year period.
About three-quarters of patients were men, with 41 percent of the visits involving sex toys. That article is here; If you want to read the sex-injury-specific article, MedPage Today's version lacks the NSFW photo.
Or read about the "most dangerous" sex position.
This article originally appeared on Newser: What a Review of Sex-Injury Data Reveals
More From Newser