Wayne State program offers chance at free medical education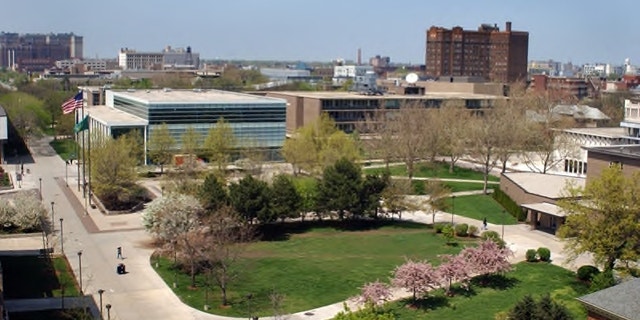 NEWYou can now listen to Fox News articles!
Wayne State University plans to pay for the medical education of 10 students each year as part of an effort to help more students from low-income backgrounds become doctors.
The Detroit Free Press reports (http://on.freep.com/1KqarjL ) the offer being announced Thursday also seeks to eventually help address issues around health disparities.
School President M. Roy Wilson tells the newspaper he wants the Detroit school "to be known as the place for training biomedical scientists and MDs."
"Wayne Med-Direct" will include four years of paid undergraduate tuition, four years of paid undergraduate room and board costs in university housing and four years of paid medical school tuition -- a total savings of $251,000.
It will admit 10 new students each year. The university is accepting applications until Jan. 15.