Watch doctors revive this baby born in a Syria bombing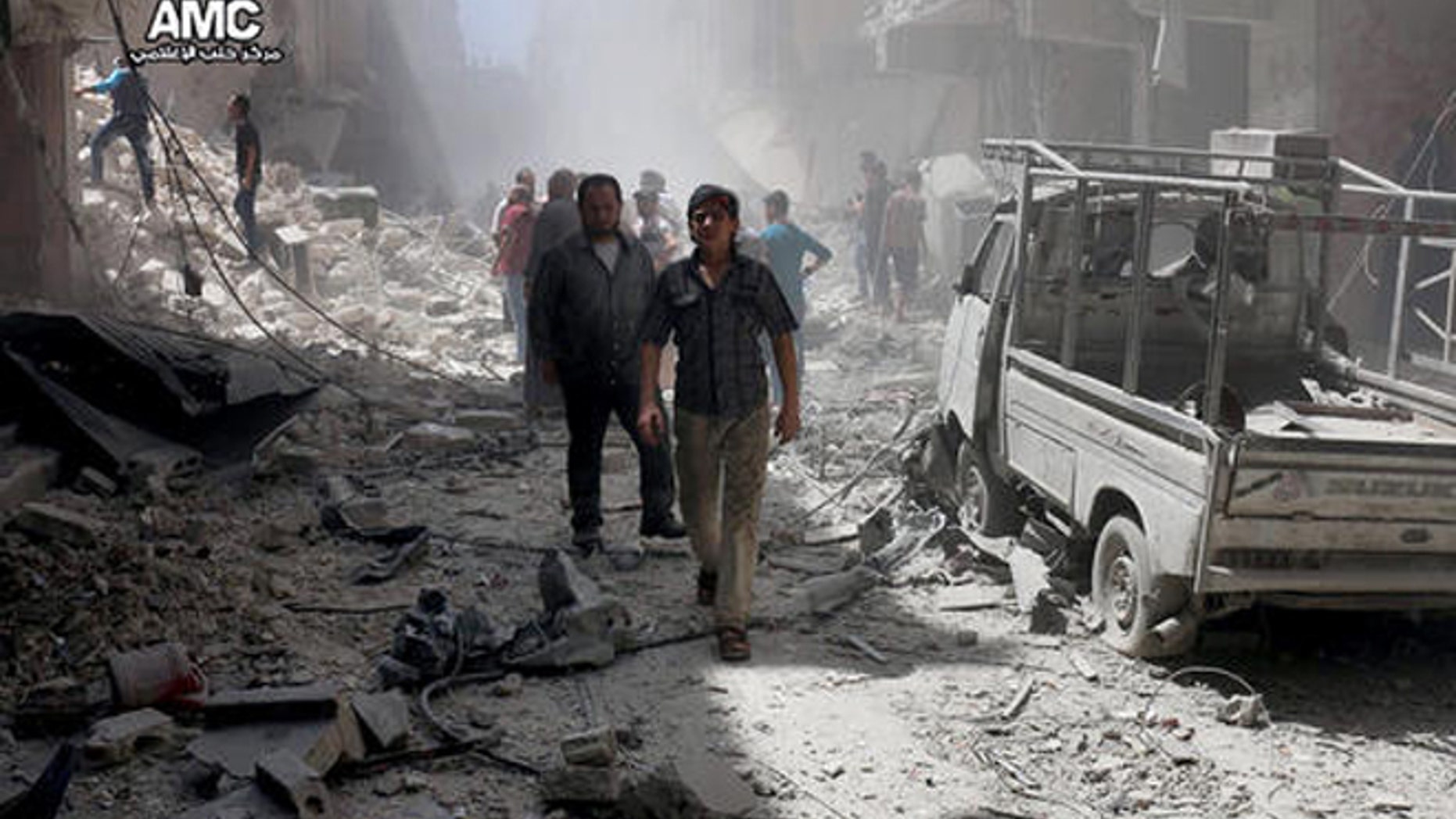 The Syrian civil war has left hundreds of thousands dead, and even more wounded. But doctors in Aleppo were able save one new life on a day that killed 45.
Britain's Channel 4 News aired "Children of Aleppo: The baby born in a barrel bomb attack," documenting the miraculous — albeit graphic — moment doctors revived a lifeless baby, after delivering him through an emergency C-section.
The boy's mother, identified only as Mayissa, was walking herself to the hospital after going into labor, when she was caught in a bombing.
The impact of the explosion broke her right arm and leg, and shrapnel was lodged in her belly — prompting doctors to fear her unborn child was dead.
The video, filmed by Waad al-Kateab in July, shows the distressing moment doctors pulled the lifeless baby out of his mother's womb. After failing to locate a heartbeat, the doctors attempt resuscitation, and to clear his airways.
After injecting an unknown substance into the umbilical cord, the doctor hangs the baby upside down while vigorously rubbing his back. Suddenly, the baby starts to cry.