Walt Whitman's advice on 'manly health' is discovered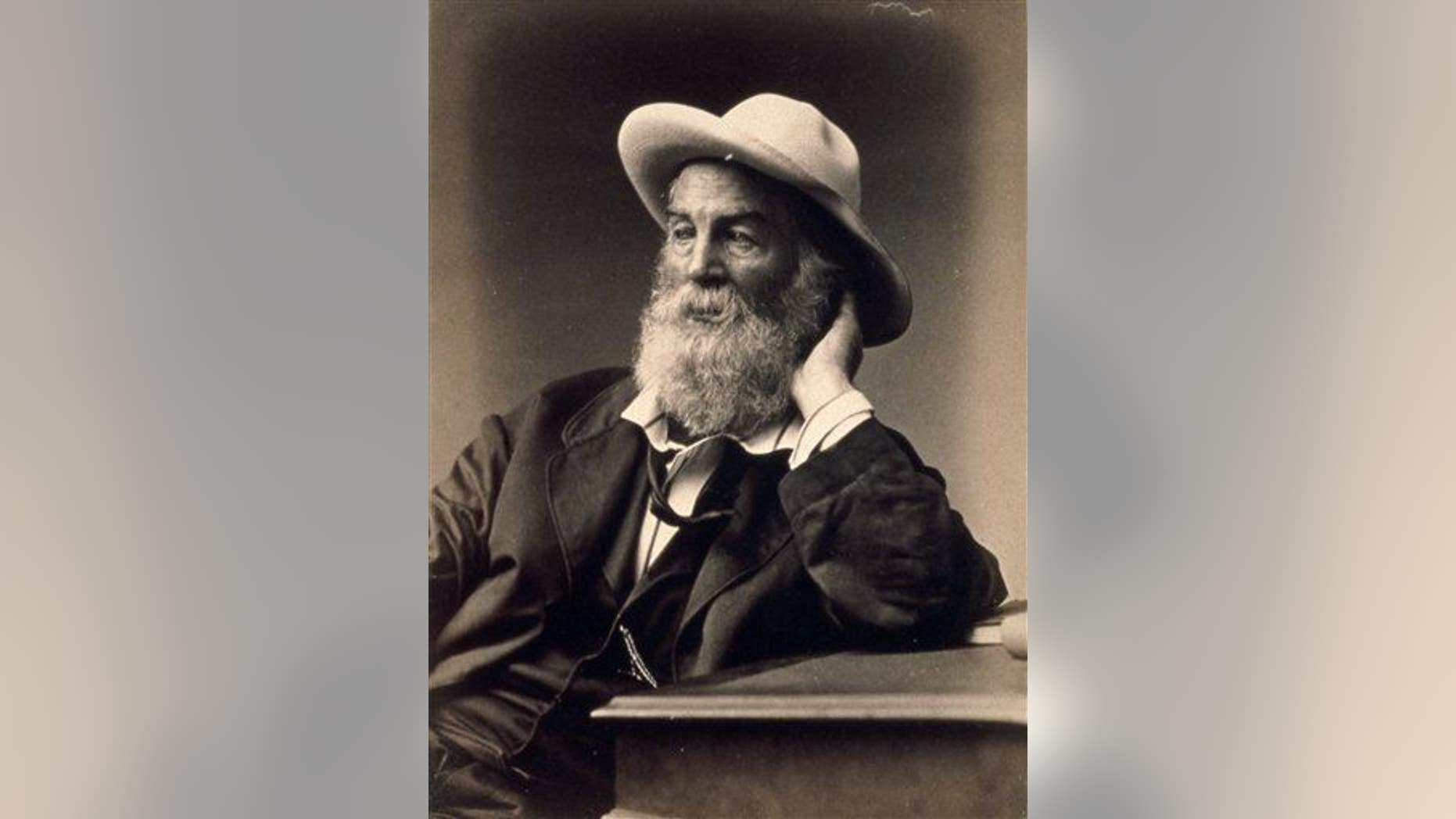 A newly discovered work positions famous American poet Walt Whitman as the Ron Swanson of the 19th century. The New York Times reports University of Houston graduate student Zachary Turpin found a long-lost advice series titled Manly Health and Training written by Whitman under the pen name Mose Velsor for the New York Atlas in 1858.
Over 13 entries and 47,000 words, Whitman lays out his recipe for "a perfect body, a perfect blood." According to the Guardian, this was needed because—as Whitman puts it—"America has mentality enough, but needs a far nobler physique." The column touches on everything from diet and footwear to cold baths and naked sunbathing.
"It's sort of an insane document," Turpin tells the Times. "Let the main part of the diet be meat, to the exclusion of all else," Whitman wrote.
He warned against butter, pepper, ketchup, lobster, cucumbers, potatoes, chicken salad, and more, NPR reports. He was also a big fan of facial hair. "The beard is a great sanitary protection to the throat—for purposes of health it should always be worn." For sport, he favored dance and bare-knuckle boxing, which will make the US "a hardy, robust, and combative nation." But Whitman, famous for his homoerotic poems, warns against spending time "continually among women." He worries "manly virility" has been lost to the "almost insane pursuit of women ... for the mere repetition of the sensual pleasure." The Walt Whitman Quarterly Review has published all 13 entries of Manly Health and Training. (A lost Whitman poem was found in 2014.)
This article originally appeared on Newser: Walt Whitman Has Some Advice on Manly Living
More From Newser