Virginia Health Officials Report Case of 'Brain-Eating Amoeba'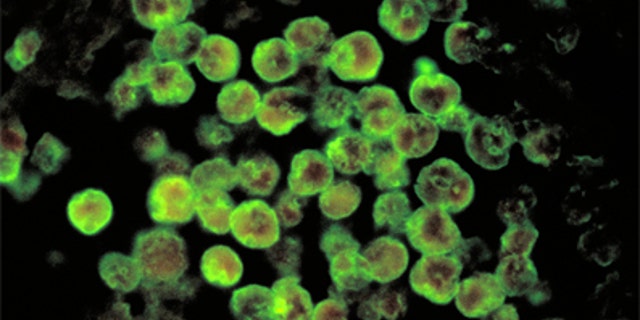 State health officials say a Virginian has been diagnosed with a rare infection associated with a type of amoeba known as Naegleria fowleri that lives in stagnant water.
The Richmond Times-Dispatch reported that it's sometimes called "brain-eating amoeba" because it travels up the nose and destroys brain tissue, almost always causing meningitis.
"Sadly, we have had a Naegleria infection in Virginia this summer," Dr. Keri Hall, state epidemiologist at the Virginia Department of Health, said in statement. "It's important that people be aware of… safe swimming messages."
In a health advisory issued Saturday, state health officials said the amoeba proliferates in stagnant freshwater lakes, ponds, streams and rivers when temperatures climb into the 80s. They say people should take safety precautions when swimming, including showering with soap before and after and being careful not to swallow pool, lake or river water.
Details of individual cases cannot be released to the public due to privacy reasons, but earlier this month, officials "confirmed a case of meningitis in a person in the Central Health Region of Virginia, which includes the Richmond area," according to the Times-Dispatch.
The newspaper also reported that the aunt of a 9-year-old Henrico County boy, who died Aug. 5 from meningitis, said "waterborne-illness was mentioned as a possible cause of the illness."
"The doctor described it to us as such a slight chance that they didn't even think it would be possible," Bonnie Strickland, aunt of Christian Alexander Strickland, said.
Officials say on 32 such infections were reported in the U.S. from 2001 to 2010, and the most recent previous case in Virginia was in 1969.
According to the Mayo Clinic Website, Naegleria infection begins within one to two weeks of exposure to the amoeba, and symptoms can include a change in the sense of smell or taste, fever, sudden headache, nausea, vomiting, confusion and loss of balance. The symptoms can progress rapidly and typically lead to death within three to seven days.
Anyone who experiences these symptoms after swimming should seek medical attention immediately.
The Associated Press contributed to this report.