Video of pregnant woman dancing to 'Tootsee Roll' dance during labor goes viral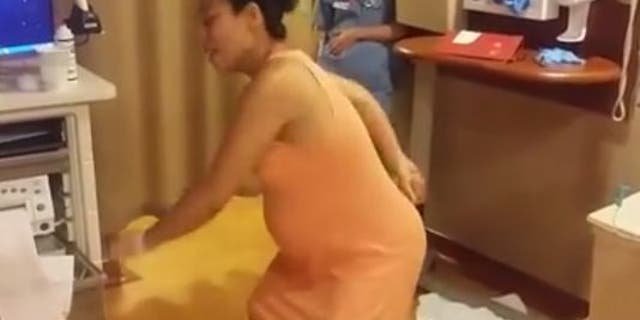 A Boston woman discovered a creative way to deal with labor pains— dancing in her hospital room, USA Today reported.
A video taken Tuesday shows Yuki Nishizawa doing the butterfly, side shuffle and "Tootsie Roll" in her room at Brigham and Women's Hospital in Boston. Her husband, Connell Cloyd, can be heard giving words of encouragement.
Cloyd uploaded the video to Youtube and Facebook, where it had garnered over 3.7 million views as of Thursday afternoon.
Nishizawa can be heard saying that her "water is breaking," but continues to dance.
Click for more from USA Today.