Video of father comforting newborn son receiving his first vaccines goes viral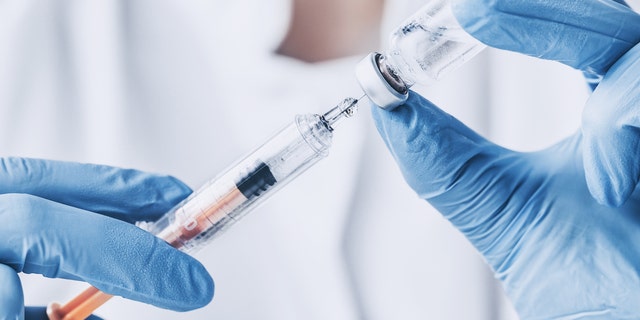 On October 26, first-time father Antwon Lee took his two-month-old son Debias King to get his first vaccinations. Lee, 29, said he was very nervous for the appointment, telling People Magazine that he "felt kind of scared a little bit," as he knew the child was "going to go through some pain." Before the visit, he also continually reassured his son that he could cry if he needed to.
TEARS AS CONJOINED TWINS DIE DAY AFTER BIRTH
When it came time for the vaccinations, Lee held his son in his arms and told the little boy to "stay strong," while Shamekia Harris, Lee's girlfriend, recorded the visit on her phone. Little Debias did cry as the nurse gave him his shots, but stopped soon afterward when Lee consoled him.
The video has since gone viral, with about 13 million views, 51 thousand likes, and 186 thousand shares as of Wednesday.
Sadly, Lee's father, Anthony Lee, 57, died that same day due to complications from drinking. Lee explained to People that he was emotional and very close to his father, and that he later spoke to his son Debias about his hopes for the future.
"I talked to him like a grown up … I told him, before I leave, want to see him succeed," Lee said.
Lee wishes that the video will remind others of the importance of fatherhood, "I want them to take care of their kids, because when you sign up for something, you have to stick with it," he told People.
FOLLOW US ON FACEBOOK FOR MORE FOX LIFESTYLE NEWS
Lee, however, isn't the only person to go viral for his vaccination video: In 2014, pediatrician Michael Darden gained attention for his unique approach to giving shots, and the video still doesn't disappoint: