Video exams may help expand kids' access to asthma care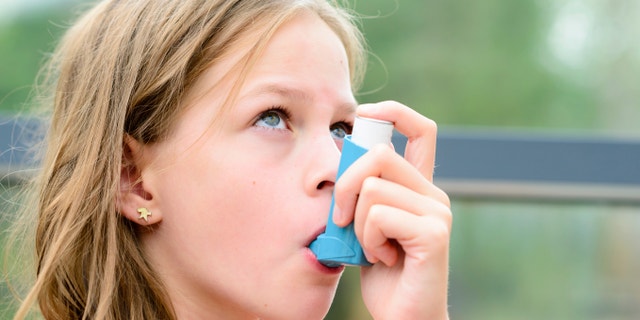 NEWYou can now listen to Fox News articles!
Children with asthma who live miles from specialists might do just as well when doctors treat them via video chats as they do when they visit physicians in person, a small experiment suggests.
Researchers offered kids who lived approximately 70 to 150 miles away from Children's Mercy Hospital in Kansas City, Missouri, a choice between going there for asthma care or getting checked out with virtual exams at clinics close to home.
After six months, all of the children had a slight improvement in asthma symptoms, though the improvements weren't big enough to rule out the possibility that they were due to chance.
"Our biggest concern was whether care delivered by telemedicine would somehow be inferior to in-person visits leading to poorer outcomes," said lead study author Dr. Jay Portnoy, director of the division of allergy, asthma and immunology care at the hospital.
"We didn't want to sacrifice quality for convenience," Portnoy added by email. "We were able to demonstrate that quality of care and outcomes were the same when children were seen by either method."
To assess the effectiveness of remote care known as telemedicine, Portnoy and colleagues examined outcomes for 100 kids who had in-person exams and 69 children who had video exams.
After initial exams, families were asked to bring children back for follow-up visits after one month and again at six months. A total of 34 children completed all three in-person exams, as did 40 kids in the telemedicine group.
For the telemedicine sessions, a registered nurse or respiratory therapist saw children in a clinic. In addition to operating video cameras, these assistants also used digital stethoscopes and otoscopes to help doctors miles away at the hospital listen to kids' hearts and lungs and see their ears and noses.
In surveys, families that participated in the study said it was easier for them to see a doctor at the local clinic, avoiding a drive of around four or five hours to reach the hospital. Patients were generally satisfied with the care in video exams, too.
In addition to its small size, other limitations of the study include the high dropout rate and the fact that participants were not randomly assigned to the different treatment groups, the authors note in the Annals of Allergy, Asthma and Immunology.
Even so, the findings suggest that telemedicine could offer supplemental care for children who live far from specialists, said Dr. David Stukus, a pediatric asthma researcher at Nationwide Children's Hospital in Columbus, Ohio, who wasn't involved in the study.
"It is important to establish care through an in person office visit initially, especially when making a new diagnosis," Stukus said by email. "However, telemedicine will have an important role for ongoing management of chronic conditions, particularly when patients have limited access to care."
Even though the technology exists for families to talk with doctors over Skype from the comfort of home, specialized equipment is still needed to do a complete exam, noted Dr. Todd Mahr, a pediatric allergist at Gundersen Health System in La Crosse, Wisconsin.
"The mistake most people make is assuming this is just a 'telephone' or voice visit," Mahr, who wasn't involved in the study, said by email. "That is not the case."
Telemedicine checkups can, however, eliminate the stress of a long drive to an unfamiliar place and allow children to get care from a familiar doctor at a local clinic, Mahr added.
"This study shows us that parents are pleased with the results from their visit using telemedicine," Mahr said.