Venezuelan women opting for sterilization to avoid cost of pregnancy, raising kids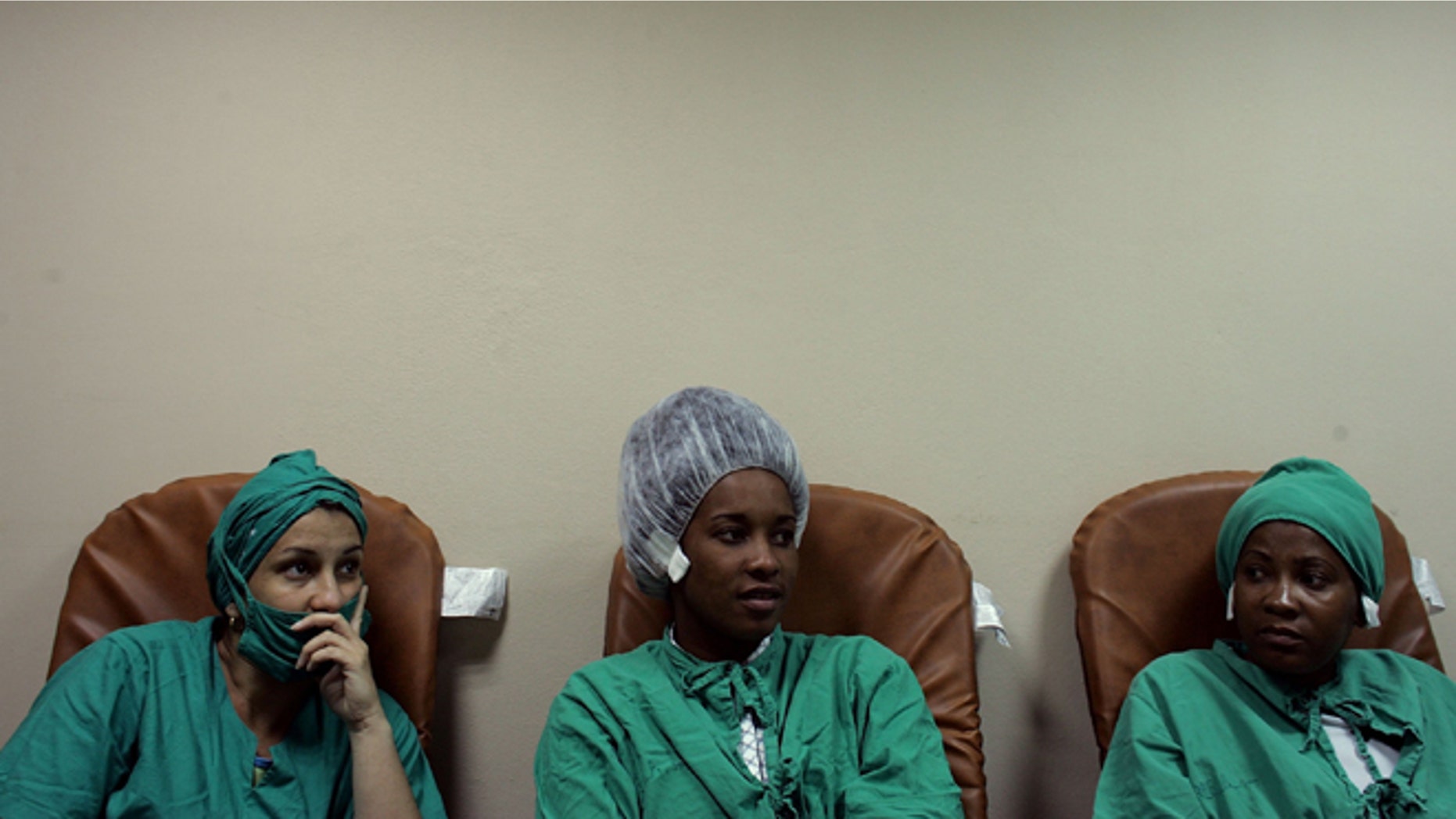 With traditional contraceptives like condoms and birth control pills virtually impossible to get in Venezuela, scores of women in the economically-crumbling, socialist nation are opting to get sterilized to avoid the costs of pregnancy and raising a child.
While there are no national statistics available on the number of women getting sterilization, a look at the operations of one health clinic in the state of Miranda, just southeast of Caracas, shows how popular the hard-to-reverse procedure has become as Venezuelans struggle amid soaring inflation, high crime and political unrest.
The clinic offers 40 slots during its so-called "sterilization day" offered regularly at a number of clinics in wealthier sections of the city, but as recently as last year, it did not come close to filling them. Now, however, all the slots are filled, and there is a waiting list of around 500 women hoping to get the procedure.
"Who wants to be pregnant right now in Venezuela?" Sonia Schott, the former Washington, D.C., correspondent for Venezuelan news network Globovisión, told Fox News Latino. "How can you be sure your child will have everything it needs? How do you know when you go to the hospital they'll even have the proper medicine or equipment?"
Pregnant women and new mothers are forced to spend hours waiting in lines in the hope of securing diapers, baby food and medicines. Adding to this is the maternal mortality rate of 95 per 100,000 live births in 2015, one of the worst rates in Latin America.
"Before, the conditions for [the sterilization] program were that the women be low-income and have at least four kids," the clinic's program director Deliana Torres told Reuters. "Now we have women with one or two kids who want to be tied up."
Torres' comments were echoed by health workers at a Venezuelan family planning organization and three government-run hospitals.
State-sponsored sterilization has rankled much of the clergy in the deeply Catholic country, with the Archbishop of Mérida, Baltazar Porras, calling the procedures a "barbarity." The Catholic Church strongly condemns any form of birth control and abortion in Venezuela is illegal unless a woman's life is at risk.
Besides the birth control shortage, everything from common painkillers to cancer and HIV drugs have become almost impossible to find and some doctors have resorted to using veterinary medications in lieu of human ones when those are available.
Since global oil prices plunged in 2015, Venezuela hasn't had the funds to import basic goods such as food and medicine, creating acute shortages and stirring anger toward the administration of President Nicolás Maduro.
Adding to the overall misery are a drastic rise in violent crime, especially in the capital city of Caracas, rolling blackouts and widespread and often times bloody protests against the government. There have been casualties and deaths on both sides of the protests and accusations from the international community of human rights abuses and political oppression.
"The pressure that Venezuelans face every day is tremendous because of all the uncertainty," Schott said. "Nobody knows what will happen the next day."
The uncertainty about the country's future appears to have even reached the office of the presidency. Last week, Maduro ordered the dismissal of any civil servants who signed a petition advocating for his recall, and the socialist leader has promised a sharp crackdown if the opposition stages a coup.
"Nobody trusts Maduro because of how he has mismanaged the country," Schott said.