Vanessa Lachey warns parents about dangerous virus that hospitalized son
Most parents are aware of flu season and how to help protect their child from the illness, but many may not know about a different seasonal virus that can be just as dangerous: respiratory syncytial virus (RSV).
Actress and mother of three, Vanessa Lachey knows all too well about RSV — it hit her youngest child Phoenix in January 2018.
RSV can cause infections of the lungs and respiratory tract, according to the Mayo Clinic. While the virus is said to affect most children by age 2 with mild symptoms that often mimic a common cold, in some cases, and especially in premature babies, it can cause severe infections.
Lachey's son was born prematurely at 30 weeks on Dec. 24, 2016. About a year later, he came down with RSV.
"His lungs weren't fully developed like a full-term baby. His immune system was immature unlike a full term baby. And so when he got the virus it affected him in a way that led to him getting hospitalized," Lachey told Fox News.
RSV is behind up to 125,000 hospitalizations each year in the U.S., and globally the virus can cause 160,000 deaths per year, according to the National Institutes of Health.
When Lachey first called her doctor about her son's continuous fever, they told her it was probably the flu since it was cold and flu season at the time, and to give him some "TLC." But after a week, she knew something was not right.
"His breathing started becoming rapid. His lips were turning blue. He had this look in his face. He was very lethargic, and there's a wheezing along with a cough," Lachey said.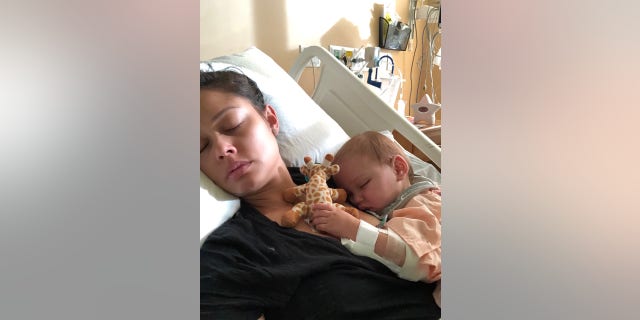 According to the Centers for Disease Control and Prevention (CDC), the symptoms of RSV infection include runny nose, decrease in appetite, coughing, sneezing, fever and wheezing.
At the time, Lachey was traveling out of the country with the family for her husband's grandmother's 90th birthday. Vanessa has been married to Nick Lachey for seven years. The couple have two other children: Brooklyn, 3, and Camden, 6.
"We were out of the country at the time because we were told it was just a common cold, a flu. And I said to my husband, 'This is not right.' Everything and my mommy bones are tingling," Lachey said.
The family rushed back to the States and as soon as they touched down, Phoenix was rushed to a medical facility.
"He was taken in an ambulance to the hospital and his oxygen level was in the 70s, which is very low."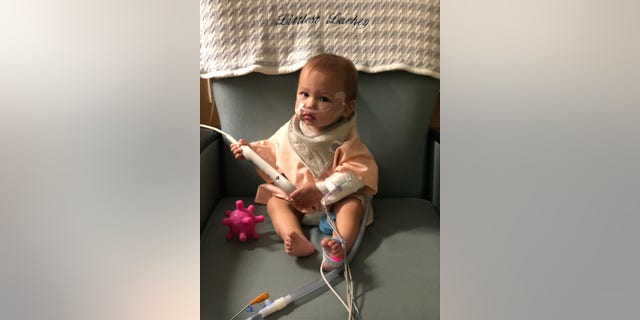 The average oxygen level ranges from 90-100 percent, anything lower and administered oxygen is recommended.
At the hospital, Phoenix was hooked up to a breathing machine and was diagnosed with RSV through a nasal swab. He had to stay in the hospital to be closely monitored for six days.
While preterm babies are twice as likely as full-term babies to be admitted to the hospital for RSV, children with congenital heart disease (CHD) and bronchopulmonary dysplasia, a chronic lung condition, are also at high risk for developing severe RSV-related symptoms.
After Lachey's traumatic experience, she's now passionate about telling parents how they can be preventative in this stage of their baby's life.
"I want everyone to know about RSV," Lachey said. "Ask the questions and if they [doctors] say no and you know something is wrong, then you just have to keep pushing. Honestly, I wish I pushed a little more. I wish I educated myself a little more."
Lachey said parents should continue to make sure their kids wash their hands thoroughly during RSV season. You can try having them sing the ABC's to make sure they are washing long enough, she said. She also recommended wiping down toys as often as you can and changing your children's clothes as soon as they get home from school or daycare as germs can live on clothes for several hours. It's also important to wash your kid's clothes and put them in the dryer on medium to high heat to ensure you kill any viruses that may be on them.
"Look this is baby number three for me so I get it, I get there are people like 'listen I don't have the time' you need to make time. As a mother who sat there in the hospital with her little baby boy hooked up to breathing machines you need to make time between November and March and educate yourself," Lachey said.