US soldiers secretly used as malaria test subjects, book says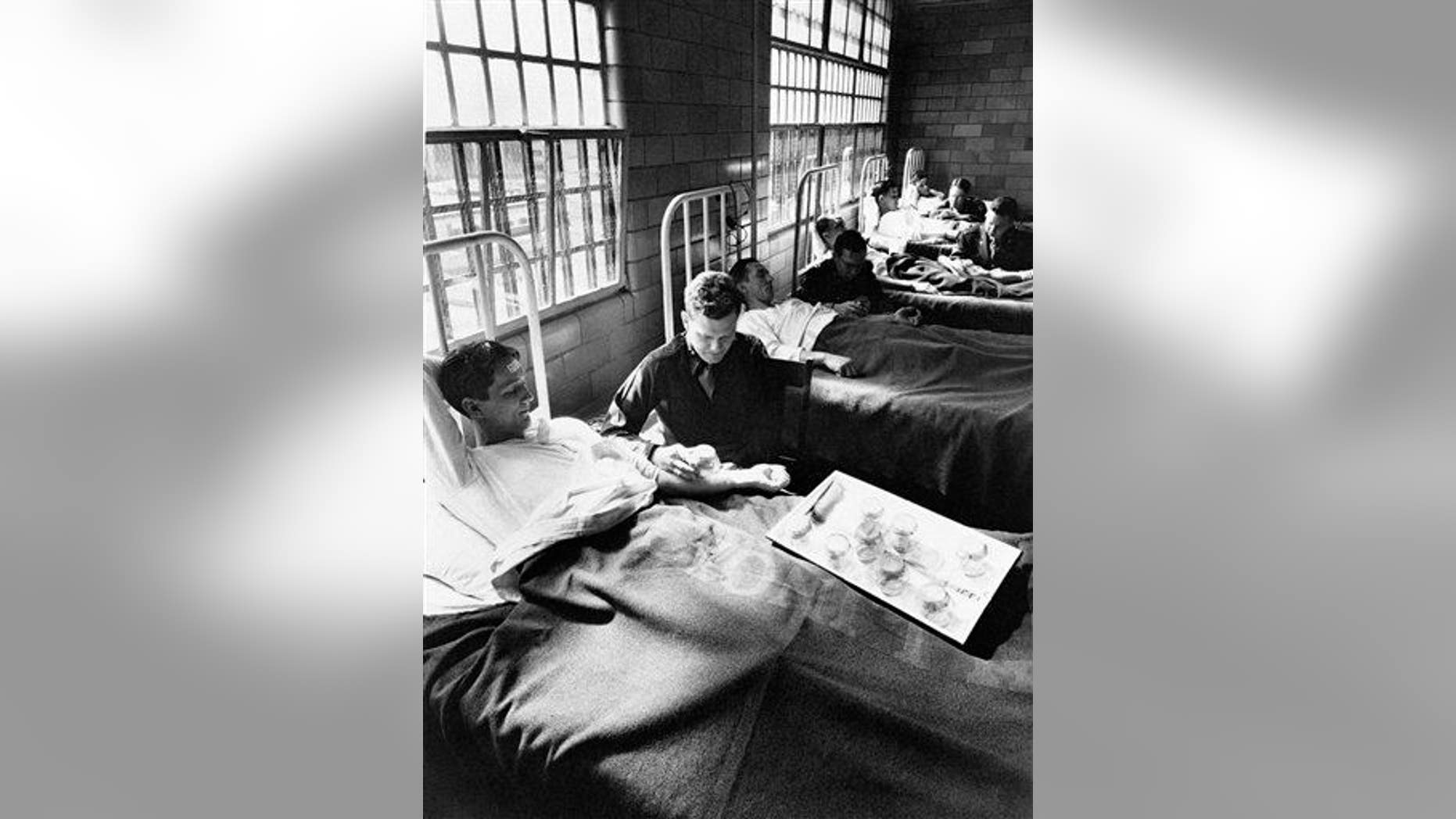 The goal was just, the execution anything but: In the 1940s, the US government pulled together an operation designed to find a cure for malaria, which infected some 500,000 American troops during WWII.
How they went about doing so is revealed in Karen Masterson's new book, The Malaria Project, which reports on the operation of the same name.
Making use of National Archives records, Masterson documents how US troops and mental patients were used as pawns in the effort. Because malaria can't be grown in cultures, live subjects were needed: Strains were extracted from troops who had been exposed to malaria while abroad and then injected into thousands of mental patients and prisoners.
But many troops also became unknowing test subjects, with devastating results: "Some of the guys were ruined, sent home because they had so many malaria relapses," says Masterson.
"Their bodies were wrecked." As Time reports, doctors set out to test the top 100 potential drugs out of 14,000 compounds that had been made.
Some troops were dosed with "Mary" (sulfamerazine), others with Atabrine. At best, the treatments were useless; at their worst, they left troops wrecked by organ damage.
Masterson estimates 10% of infected mental patients died (she didn't record any troop deaths). What ultimately worked was what Masterson calls a "magic formula" stolen from the Nazis: Chloroquine "went on to save more lives than any other drug in history," she tells NBC News, though malaria-causing parasites eventually developed resistance to it.
While the existence of the project was previously known, the book's fresh details will "renew debate over the ethics of using unsuspecting people as test subjects," observes NBC.
(During this same period, Nazis may have tried to weaponize mosquitoes.)
This article originally appeared on Newser: US Malaria Experiments in 1940s Left Troops 'Ruined'
More From Newser