US preterm births fall to lowest rate in 17 years, report says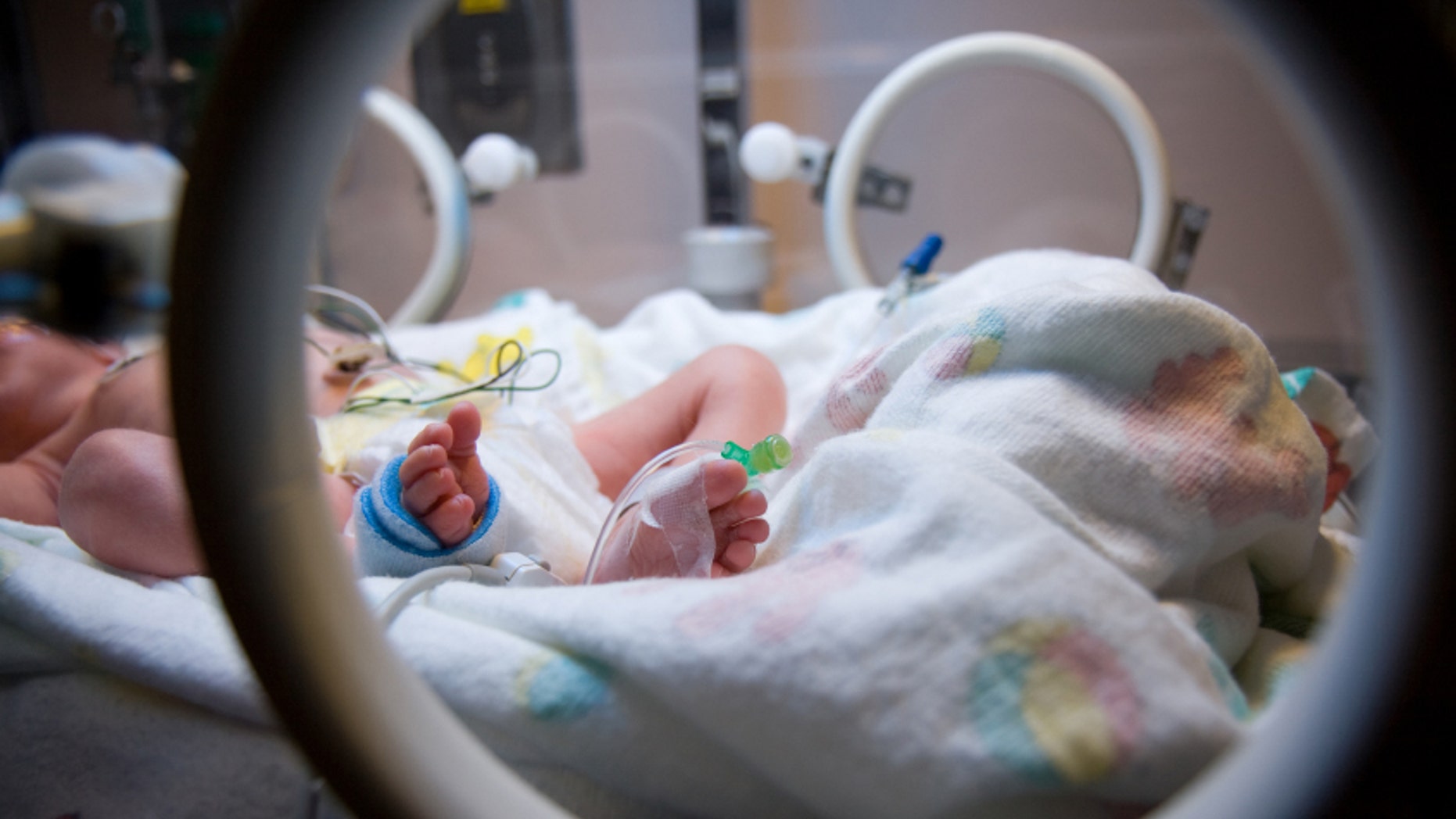 For the seventh consecutive year, the premature birth rate in the United States has declined, falling to the lowest level in 17 years, revealed the March of Dimes' annual Premature Birth Report Card.
According to the annual report, the premature birth rate fell to 11.4 percent in 2013. Since 2006, 231,000 fewer babies have been born preterm due to state-run, sustained interventions. Those policies have helped save $11.9 billion in health care and other costs, as the March of Dimes, a nonprofit for pregnancy and baby health, estimates that medical expenses for an average premature infant are about $54,000 compared to only $4,000 for a healthy newborn.
The U.S. met the March of Dimes' Healthy People 2020 goal seven years early, but it still received a "C" grade because the country didn't meet the 9.6 percent target set by the March of Dimes.
"Achieving the Healthy People 2020 goal is reason for celebration, but the U.S. still has one of the highest rates of preterm birth of any high-resource country, and we must change that," March of Dimes president Dr. Jennifer L. Howse said in a press release. "We are investing in a network of five prematurity research centers to find solutions to this still too-common, costly, and serious problem."
More than 450,000 babies were born premature in 2013, compared to 542,893 in 2006, when the rate was at its highest.
Preterm birth remains the leading cause of newborn death in the U.S. Babies born prematurely usually face serious and sometimes lifelong health challenges. Those problems can include breathing issues, jaundice, developmental delays, vision loss and cerebral policy.
The March of Dimes credits the decreased number of preterm births to fewer women smoking and improved access to maternity care. The nonprofit has also aimed to raise awareness about the issue with its "Healthy Babies are Worth the Wait Campaign," which encourages women and their health care providers to refrain from scheduling an early elective delivery before at least 39 weeks of pregnancy.
Campaigns at hospitals have led to a decrease in these elective deliveries, according to the news release. The March of Dimes ranks each U.S. state on its preterm birth rates in its Premature Birth Report Card.
In its report cards, the nonprofit compares each state's preterm birth rate to the goal of reducing preterm births to 9.6 percent of all live births by 2020.