US lawmakers question oversight of potentially dangerous experiments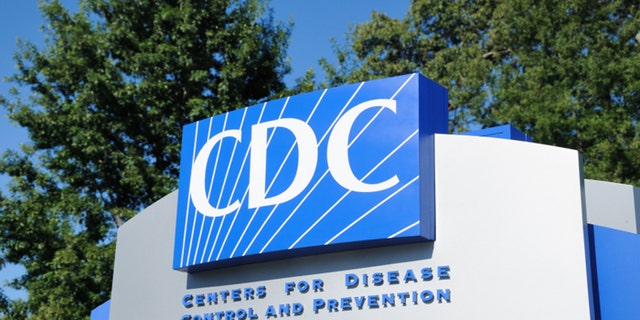 As U.S. lawmakers investigate the anthrax and bird flu breaches at a federal laboratory, they have begun to question whether outside oversight of research using dangerous microbes is as independent as federal agencies claim.
They are scrutinizing the actions of the nation's leading biomedical research institute, the National Institutes of Health, which in 2004 established a panel of independent advisors to make recommendations about research on pathogens that could be used as biological weapons.
Some private sector biosafety experts say NIH has marginalized the board to prevent it from interfering in research that NIH funds.
In the last two years, members of the National Science Advisory Board for Biosecurity (NSABB) found their responsibilities reduced and their meetings canceled, and nearly a dozen were abruptly dismissed, according to seven current and former board members and a Reuters review of agency documents.
A spokesman for the Department of Health and Human Services (HHS), NIH's parent agency, said the changes reflected the agency's assessment of what it needed from the board and dismissed the suggestion that NIH had marginalized the advisers.
A lack of real oversight could pose a major risk to the public at large, as hundreds of laboratories across the country work with deadly pathogens ranging from bird flu to Ebola without any assessment of the possible risk.
"If there were an accidental release of pathogens, we could be talking about a substantial percentage of the world population succumbing to it," said biologist Richard Roberts, who shared the 1993 Nobel Prize in medicine and is now the chief scientific officer at New England Biolabs.
"SERIOUS QUESTIONS"
In a July 28 letter to NIH Director Dr Francis Collins, Republican lawmakers said the role of the NSABB "has assumed even greater important and visibility" in light of the recent anthrax and bird flu breaches at the U.S. Centers for Disease Control and Prevention, NIH's sister agency.
The recent changes to the NSABB "raise serious questions about the rationale and motives behind the dismissals of the panel members," wrote the lawmakers, members of the House of Representatives Energy and Commerce Committee, which is also investigating the CDC mishaps.
They asked NIH to come back to them by Friday. NIH spokeswoman Renate Myles said it was preparing a response.
In June, a CDC lab working with anthrax sent samples of that bacteria to labs that lacked the safety precautions required to handle the microbe, potentially exposing scores of workers. Investigators examining the anthrax breach discovered that in March a different CDC lab had sent a dangerous form of bird flu to an agriculture lab that had requested a benign form, again putting workers in danger.
As part of its plan to address the lapses, CDC last month announced the formation of a panel of outside experts to advise it on lab safety and will provide staff and budget and determine when the panel meets. CDC spokesman Tom Skinner said the advisors "will have the ability to work autonomously."
But biosafety experts said the NSABB experience showed that approach was inherently conflicted.
"Organizations are notoriously bad at policing themselves," said biodefense expert Greg Koblentz of George Mason University. Ideally, an advisory body should not depend on or report to the organization it is overseeing, he said.
ANTHRAX ATTACKS
After anthrax was mailed to members of Congress and media outlets in 2001, the United States embarked on a massive biodefense build-up, more than tripling the number of laboratories studying dangerous pathogens to 1,500. [ID:nL2N0P61N5] Three years later, NIH created the NSABB to recommend and develop guidelines for research that could have the unintended consequence of creating bioweapons.
In recent years, however, NIH narrowed the board's responsibilities and did not follow through on members' requests to study hot-button issues, according to a former member of the board. Last month, it dismissed 11 of 23 members without warning, saying their services were no longer needed. [ID:nL2N0PQ1ZR]
Following the dismissals, a biosafety expert told Reuters that in 2010 NIH also eliminated the board's responsibilities for reviewing specific experiments. None of the seven current or former board members contacted by Reuters had been informed of the change at the time or since. A Reuters review of the board's charter confirmed the changes.
"There can be no serious doubt that the intent was to eliminate review of gain-of-function research on potential pandemic pathogens," said biologist Richard Ebright, a biosecurity expert at Rutgers University, who is not a panel member but was tipped off to the changes by a government official in July.
In gain-of-function research, scientists alter naturally occurring pathogens to make them more contagious, among other enhancements
HHS did not provide a rationale for the changes but said the government often changes the membership and duties of advisory boards. It "assesses what advice it needs from the board and then considers whether to modify the charter accordingly," said the HHS spokesman, who did not address the allegation that the government is trying to muffle potential criticism.
AVIAN FLU
The board's most high-profile action came in 2011, when it recommended not publishing details of two NIH-funded studies identifying genetic changes that make the deadly bird flu virus more contagious.
Critics viewed that as a radical step akin to censorship, but panel members feared that publishing the full findings would offer a recipe for bioweapons, a stance that some academic scientists agreed with.
The World Health Organization pressed the panel to withdraw its objections, worried that if the research were not published countries would be denied crucial information to detect dangerous new forms of avian flu. The NSABB did so, but got the authors to omit key details that could allow their work to be copied by malicious actors.
"That set an example for the publication of other sensitive research," said Dr Arturo Casadevall of Albert Einstein College of Medicine and an NSABB member until last month. "The world was different after that, as sensitive papers began to be scrutinized more carefully" for biosecurity issues.
Since then, NIH has called only one NSABB meeting, in November 2012, though its charter requires twice-yearly meetings.
NIH had scheduled three telephone meetings with some board members who wanted to discuss how to calculate whether the benefits of gain-of-function experiments - saving lives by creating a new flu vaccine - exceeded their risks: manmade microbes escaping. It canceled each of the three at the last minute without giving any reasons, said dismissed NSABB member Michael Osterholm of the University of Minnesota.
The absence of a rigorous cost-benefit analysis is "one of the biggest deficits we have, not knowing if the risk of an experiment exceeds its potential benefits," Osterholm said.
NIH said the board had not met in two years because it was not needed, but did not comment on the canceled telephone meetings.