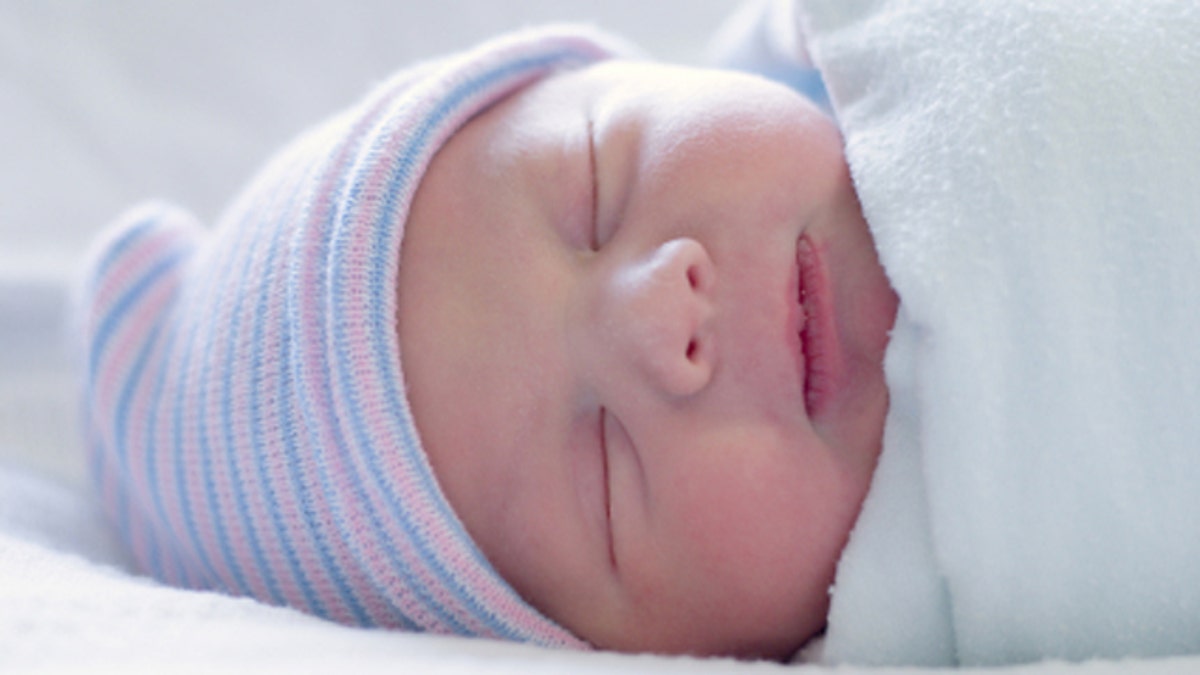 The rate of babies born in the United States hit a record low in 2011, a new analysis shows. Researchers say the drastic drop in the birth rate among immigrants has greatly contributed to the overall decrease.
Based on preliminary data from the National Center for Health Statistics, the Pew Research Center calculated that the overall birth rate — the annual number of births per 1,000 women between 15 to 44 — was 63.2 last year. That's the lowest since such reliable record collection began in 1920 and close to half the birth rate in 1957, amid the Baby Boom years.
The overall number of births declined 7 percent from 2007 to 2010. During this period, U.S.-born women saw a 5 percent birth-rate decline, while there was a 13 percent drop in births to immigrants. The drop was even more dramatic for Mexican immigrant women, at 23 percent.
Despite the recent dip, foreign-born mothers still give birth to a disproportionate share of the nation's newborns, a trend that has persisted over the past two decades. The birth rate for immigrant women in 2010 was 87.8 per 1,000 births, compared with 58.9 per 1,000 births for American-born women. And although only 13 percent of the U.S. population was foreign-born in 2010, immigrant births accounted for 23 percent of all newborns that year, according to the Pew Research Center.
The report also found that the share of births to unmarried mothers and teen mothers was higher for U.S.-born women (42 percent and 11 percent, respectively in 2010) than to foreign-born women (36 percent and 5 percent, respectively). Meanwhile, a higher share of immigrant women gave birth at age 35 and older (21 percent) than did U.S.-born women in that age set (13 percent).
Overall U.S. teen birth rates have declined about 37 percent in the past two decades, according a report by the Centers for Disease Control and Prevention (CDC) released in April 2011. That study found contraceptive use is lowest, while teen childbirth is highest, among Hispanics and non-Hispanic blacks.
Researchers with Pew say the cause of the immigrant birth-rate decline, found in the new study, is likely due to changes in behavior, since the composition of immigrants in the U.S. population has not changed during that time period. A previous report from Pew tied the recent overall birth-rate decline to the recession. Latinos — who make up a large portion of the immigrant population — have been hit particularly hard by the economic downturn, with increasing poverty and unemployment rates.
Pew researchers said their projections show that by 2050, immigrants arriving since 2005 and their descendants will account for 82 percent of U.S. population growth.
Copyright 2012