Unaddressed, superbugs could kill 'every 3 seconds' by 2050, report suggests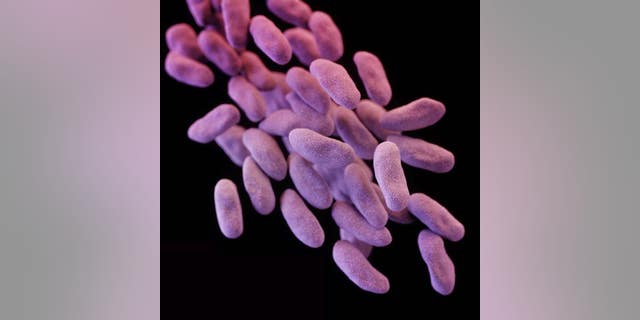 NEWYou can now listen to Fox News articles!
The latest edition of an annual report petitioned by the British government suggests that by 2050, superbugs will kill someone worldwide every three seconds if policy makers and advocacy groups don't take action, the BBC reported.
Superbugs, or antibiotic-resistant bacteria, have become a growing problem that too few people may be aware of, according to the World Health Organization (WHO).
WHO survey results released in November 2015 suggested that 64 percent of those asked wrongly believed that penicillin-based drugs and other antibiotics can treat cold and flu, despite the fact such medicines don't impact viruses. Plus, around a third of people thought they should stop taking antibiotics when they feel better—instead of taking the full round of their prescribed treatment.
In the United Kingdom's latest report, the Review on Antimicrobial Resistance, compiled since 2014 by economist and chair of the review Jim O'Neill, results suggest that, as conditions stand, 10 million people are projected to die from resistant infections by 2050. That includes an estimated 317,000 deaths in North America, about 390,000 in Europe, about 4.2 million in Africa, and more than 4.7 million in Asia. The superbug issue has been called "as big a risk as terrorism," the BBC reported.
The website reported that auditors from KPMG and researchers Rand Europe modeled scenarios to draw their conclusions.
Authors found that drug-resistant E. coli, malaria and tuberculosis would be the biggest issues, and that the financial cost to economies as a result of this crisis would amount to nearly $100 trillion by the mid-point of the century.
The BBC reported that the report recommends multiple steps to combat the problem, including better surveillance of the spread of drug resistance, paying companies $1 billion for every new antibiotic discovered, establishing a $2 billion Global Innovation Fund for early-stage research, a gigantic global awareness campaign to educate people about the risks of antibiotic resistance, and promotion of the use of vaccines instead of antibiotics.
"We need to inform in different ways, all over the world, why it's crucial we stop treating our antibiotics like sweets," O'Neill, who in 2015 was appointed to the British House of Lords, told the BBC. "If we don't solve the problem we are heading to the dark ages, we will have a lot of people dying."
Reuters contributed to this report.