UK cost agency speeds approval of Bristol melanoma drug cocktail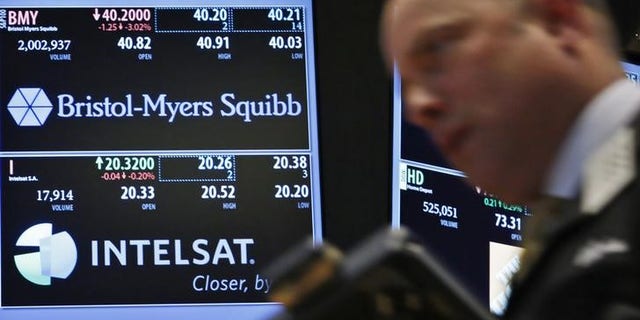 NEWYou can now listen to Fox News articles!
LONDON – British melanoma patients will be the first in Europe to receive a new drug cocktail combining two immunotherapy treatments, following an unusually rapid approval by the country's healthcare cost agency NICE on Friday.
The National Institute for Health and Care Excellence (NICE), which decides if therapies are worth using on the state health service, is more often in the news for delaying or refusing access to pricey modern cancer drugs.
On Thursday, it said "no" to a different skin cancer drug combination from Roche.
But in the case of Bristol-Myers Squibb's Opdivo and Yervoy combination, NICE has given a draft green light in record time, just weeks after the cocktail was licensed for sale in Europe on May 11.
"After one of the fastest drug appraisals NICE has carried out, these promising new immunotherapy treatments for advanced melanoma look set to significantly extend the life of people with the condition," NICE health technology evaluation head Carole Longson said.
As with many cancer drugs approved by NICE, the manufacturer has agreed to supply the combination to the National Health Service at a discount, which will help mitigate the overall cost. The size of the discount is commercially confidential.
The British list price of the two drugs, based on the median duration of treatment, is approximately 78,500 pounds ($111,000) per patient, or $30,000 less than the U.S. price.
The high cost of such immune system-boosting cancer drugs is shaping up to be major challenge for healthcare providers on both sides of the Atlantic, increasing pressure on companies to consider novel ways to ensure patient access.
The new drugs are useful in treating skin, lung, kidney and other cancers, but their relevance in different settings is open to debate. NICE has so far refused to approve Opdivo for people with lung cancer.
NICE said around 1,300 people with advanced melanoma could be eligible to receive the Opdivo-Yervoy combination each year. However, doctors will need to check patients are fit enough, since the medicines can cause significant side effects such as diarrhea and liver damage.
Opdivo and Yervoy are complementary in fighting cancer because they target two different receptors, known as CTLA-4 and PD-1, which are used by tumor cells to evade attack. NICE said they could stall progression of advanced melanoma by an average of eight months compared to standard care.
(Editing by Mark Potter)