U.S. Soldiers Turn to Diet Pills, Liposuction to Meet Weight Standards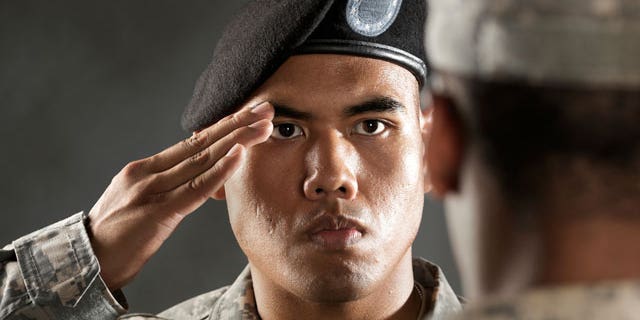 U.S. soldiers are going to extremes — taking diet pills and laxatives, even starving themselves and getting liposuction — in order to meet the military's weight standards, the Army Times reported Monday.
"Liposuction saved my career — laxatives and starvation before an [Army Physical Fitness Test] sustains my career," an anonymous soldier told the weekly paper. "I for one can attest that soldiers are using liposuction, laxatives and starvation to meet height and weight standards. I did, do and still do."
More than a third of uniformed men and women do not meet the Army's weight standards, according to a 2009 military fitness report, and those officers are subjected to dreaded tape measurements to determine body fat percentage.
If soldiers exceed the body fat limits, they cannot earn leadership roles or promotions, the paper said. Officers can even lose their jobs if they do not shed a significant amount weight in two months –— a very real threat, considering about 24,000 soldiers were discharged between 1992 and 2007 for failure to meet weight standards, according to a report published in Military Medicine.
"I have been on a roller coaster of gains and losses for half my military career," one lieutenant colonel told the Army Times. "I have considered lipo, and I have certainly starved myself, dieted on only bread and water, or other similar extreme diets to make weight or tape ... And it is no secret to any leader in the military what some soldiers will do to conform to standards that have been set."
Another soldier based at Fort Riley in Kansas told the paper she recently saw an advertisement for liposuction at the post gym. The Army Times also found ads for the cosmetic procedure in base newspapers at Fort Hood, Tex., Fort Benning, Ga., and Fort Campbell, Ky.
Meanwhile, military leaders and doctors continued to warn against the risks of unhealthy weight loss methods.
"I don't think we have a clear understanding how widespread this problem is," Col. George Dilly, Medical Command's chief dietitian, told the paper, bemoaning the lack of empirical data about extreme dieting and cosmetic surgery among soldiers.
"Soldiers are hiding the fact they are doing this because they don't want the problem exposed," he added.
"We want soldiers to look right," Dr. Thomas Williams, a retired colonel who leads the Army Physical Fitness Research Institute, told the Army Times. "But they also need to feel right and perform right, and you can't get that from a pill or a procedure."