U.S. Smoking Rates Down From 1960s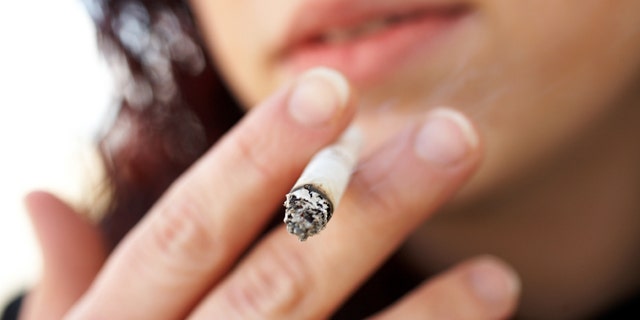 NEWYou can now listen to Fox News articles!
A "pack-a day" habit is on the downslide for many smokers in the U.S. today compared to smokers in 1965 according to a study from the University of California published in the Journal of the American Medical Association.
Rates were particularly low in California, the state that has led the nation in anti-smoking efforts.
Previous research has already proven that a smaller percentage of Americans smoke now than in past decades, but this is the first study to conclude that the actual amount of cigarettes smoked by smokers is less.
The study showed that in the 1960s, 56 percent of smokers had more than 20 cigarettes a day. In 1964, the Surgeon General issued the first report linking smoking to cancer, which led to declining smoking rates over the next for decades.
By 2007, rates of "pack-a-day" smokers were down to 40 percent in the U.S. and to just 23 percent in California.
"The major decline is in the young people never [becoming smokers] in the first place. It's much easier to quit when you don't have to," said lead study author John P. Pierce, of Moores Cancer Center in San Diego in a press release.
California was the first state to start the trend to stop smoking, by raising its cigarette tax and making it illegal to smoke in the workplace.
Click here to read the full study.