U.S. salmonella outbreak widens, 574 now sick from Foster Farms chicken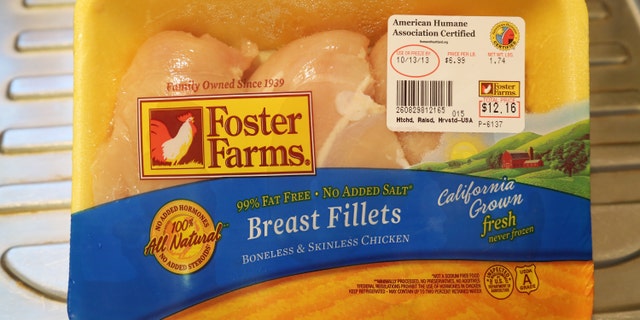 Another 50 people have suffered salmonella poisoning linked to Foster Farms chicken, bringing the total to 574 cases in the United States since March 2013, health officials said on Tuesday.
The Centers for Disease Control and Prevention said in an update that the new cases were reported at an average of eight a week since an April report on new infections caused by strains of drug-resistant Salmonella Heidelberg.
Thirty-seven percent of those with the foodborne bacteria have been hospitalized in the outbreak that began in March 2013.
About 13 percent have developed blood infections, about three times the number in typical salmonella infections, the CDC said. No deaths have been reported.
Foster Farms, which is based in the U.S. west coast, said in a statement that it had developed a multiple step approach to reduce or wipe out salmonella at each stage of production.
"The company continues to make steady progress that has effectively reduced Salmonella at the parts level to less than 10 percent — well below the 2011/2012 USDA-measured industry benchmark of 25 percent," the company said. USDA stands for U.S. Department of Agriculture.
It added that salmonella incidence increased with warm weather.