Two-thirds of premature births have no known cause, study suggests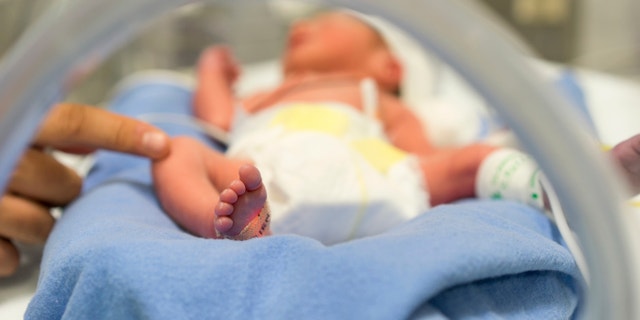 NEWYou can now listen to Fox News articles!
Two-thirds of preterm births have no known biological cause— an increase from the previously estimated one-half of these mysterious births, according to a multi-country study released Tuesday. Researchers said the results suggest the need for new health care initiatives to help reduce preterm births, which are births that occur before 37 weeks of pregnancy.
"Preterm birth is the leading cause of death for children under age 5 around the world, but we can't reliably prevent two-thirds with existing interventions," study author Dr. Joe Leigh Simpson, March of Dimes senior vice president for research and global programs, said in a news release. The March of Dimes is a nonprofit that funds and conducts research regarding pregnancy and baby health, and aims to raise awareness about issues in those areas, like preterm birth.
For the research, which was published in the journal PLOS One, authors studied the health data of 4.1 million pregnancies, consisting of 1.3 million from California to represent the United States, and 2.8 million from New Zealand, Czech Republic, Slovenia and Sweden, which belong to the Very High Human Development Index (VHHDI). The United Nations designed the Human Development Index (HDI) to measure the health, standard of living and education of each country. Those countries in the VHHDI have relatively healthier, more educated populations that have a high standard of living. They said that compared with other research in this area, their study was the first to draw data from multiple countries, and that their data set was about five times larger than previous similar sets.
Study authors confirmed the strongest risk factor for having a preterm birth is having a prior spontaneous preterm birth, but they found the number of preterm births linked to no cause was higher than previously thought— nearly 65 percent.
Preeclampsia is another high risk factor for preterm birth, authors found, and nulliparity, or never having given birth to a baby before, and male baby sex were most strongly associated with these births.
According to the March of Dimes, each year 15 million babies worldwide are born preterm, and about 1 million of them die. Those who survive are at a greater risk of developing chronic health issues including cerebral palsy, vision and hearing loss, and intellectual disabilities.