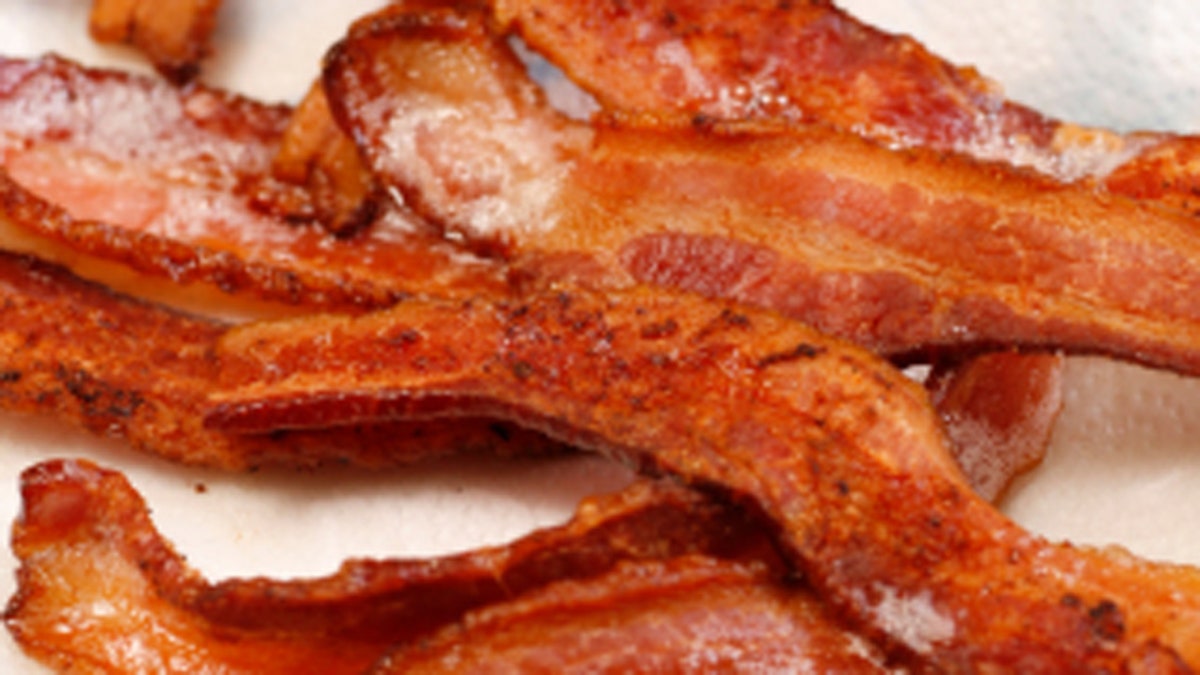 Eating two slices of bacon or one sausage a day can increase a person's risk of a deadly form of cancer by almost a fifth, according to a Swedish study.
New research by the Karolinska Institute in Stockholm found that eating 1.8 ounces (50 grams) of processed meat a day can increase the risk of pancreatic cancer by 19 percent.
For people consuming 3.5 ounces (100 grams) of processed meat, the increased risk jumps to 38 percent and 57 percent for those eating 5.3 ounces (150 grams) a day.
Experts cautioned that the overall risk of pancreatic cancer was relatively low.
Nevertheless, the disease is deadly. It is frequently diagnosed at an advanced stage and kills 80 percent of people in under a year. Only five percent of patients are still alive five years after the diagnosis.
The study, published in the British Journal of Cancer, is based on data from 11 studies—including 6,643 cases of pancreatic cancer.
"Findings from this meta-analysis indicate that processed meat consumption is positively associated with pancreatic cancer risk," the authors said.