Twitter may open door to people's thoughts on heart health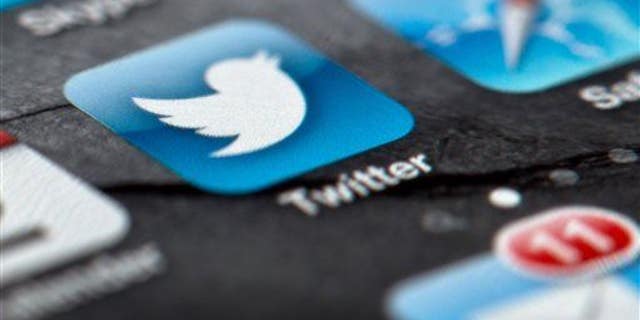 NEWYou can now listen to Fox News articles!
Twitter may be a rich vein researchers can mine for data on what people think and say about cardiovascular disease, according to a new study.
The study team describe their own plunge into the social networking stream, where they found that they could see what people were talking about, who was talking and why they were posting about those issues.
"We were really interested in understanding more about how the public uses social media to discuss important topics," said senior author Dr. Raina Merchant, of Penn Medicine Social Media and Health Innovation Lab at the University of Pennsylvania in Philadelphia.
She and her colleagues write in JAMA Cardiology that over 300 million people use Twitter to communicate with each other, but it was unknown whether researchers could separate messages of substance from noise and ultimately analyze those messages.
For the new study, they searched approximately 10 billion English-language Twitter posts - known as tweets - originating in the U.S. between July 2009 and February 2015 for messages about five cardiovascular and related diseases: high blood pressure, heart attack, cardiac arrest, heart failure and diabetes.
The search terms included heart attack, coronary attack, diabetes, mellitus, heart arrest and heart failure.
Overall, they found 550,338 tweets tied to cardiovascular disease. Of those, about 240,000 mentioned diabetes and about 270,000 mentioned myocardial infarction, the technical name for a heart attack.
The researchers then did a deeper analysis of a subset of 2,500 tweets.
They found tweets mostly discussed risk factors, followed by tweets meant to raise awareness and those discussing treatment and management of health conditions.
Supportive tweets, such as a thank you note sent to Tom Hanks for revealing his type 2 diabetes diagnosis, were the least common type of messages.
"We were looking at not just what were they talking about but who were posting these tweets," said Merchant.
Those who sent tweets about cardiovascular disease tended to be slightly older than average Twitter users, with a mean age of 28.7 years, versus 25.4. They were also more likely to be female.
"We also wanted to get a sense of the speed with which information travels," Merchant said.
She and her coauthors report that Twitter users respond to events - like World Diabetes Day - within minutes or hours.
Merchant told Reuters Health that she hopes other researchers will come up with questions and projects that use Twitter.
"We have billions of tweets about how patients and health providers are thinking about health and heart disease," she said.
In an editor's note accompanying the study, Drs. Mintu Turakhia and Robert Harrington, of Stanford Medicine in California, write that there are still many questions left to answer about Twitter's use in research.
Beyond asking whether there is useful information in all the noise, they wonder if Twitter is representative of the larger population, what are the standards for analysis and are there any ethical issues.
"Although digital health, broadly defined, is in its infancy, the evidence development is a major priority for JAMA Cardiology," they write.