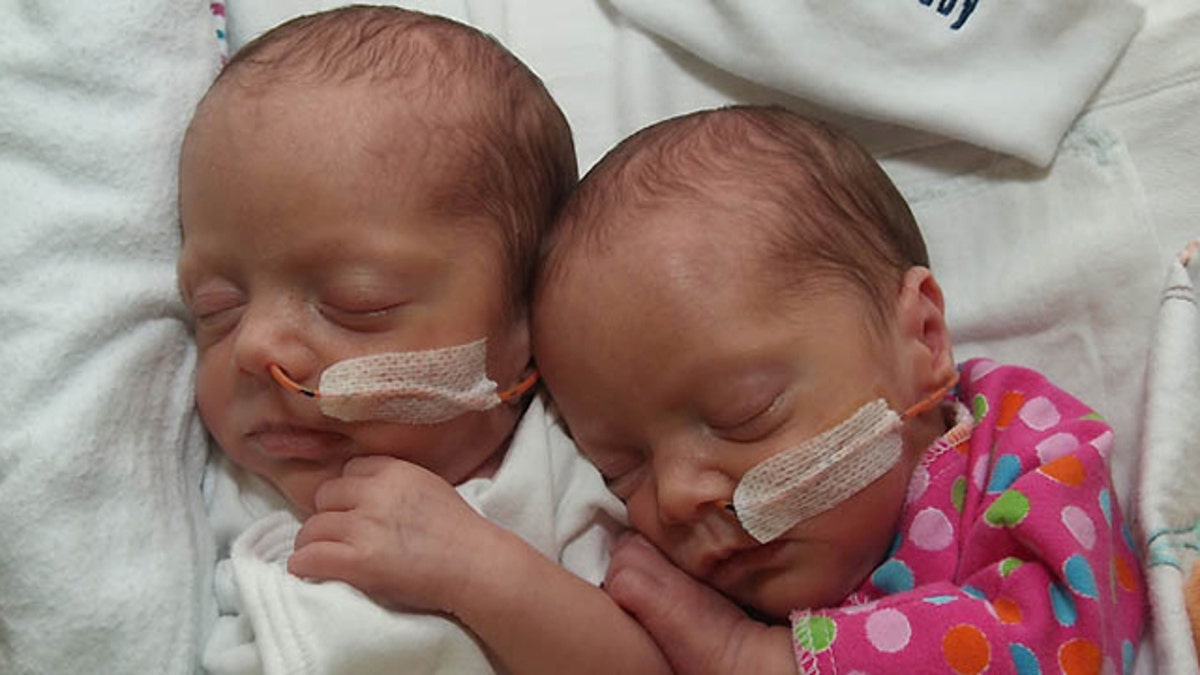 The births of Kate and Annie Carlson on November 7 in Stanford, Calif., was a rare event because the girls are monoamniotic twins, KTVU reported.
Kate and Annie were born at 30 weeks – and they've beaten some tough odds. Sharing one amniotic sac occurs in less than 1 percent of all twin pregnancies in the U.S. and has some serious risks associated with the condition, including cord entanglement.
In fact, the girls' umbilical cord tied into a "perfect, but alarming knot," which led to decreased heart rates, according to the TV station. Doctors had to perform an emergency cesarean section.
"Having a set of monoamniotic twins can be dangerous and unpredictable," said Dr. Susan Crowe, who led the delivery team at Lucile Packard Children's Hospital.
Crowe noted about 20 percent of monoamniotic twins die from such complications.
"One of the nurses held my hand and spoke to me in a soothing voice as I was getting my anesthesia," Allison Carlson, the twins' mother, told KTVU. "She calmly walked me through the entire procedure."
Kate weighed in at 3 pounds, and Annie weighed in at 3 pounds, 2 ounces.
Carlson, and her husband, Kevin, told the TV station that Kate is "calm," while Annie is the "wild" one.