Twenty years after babies were switched at birth, families sue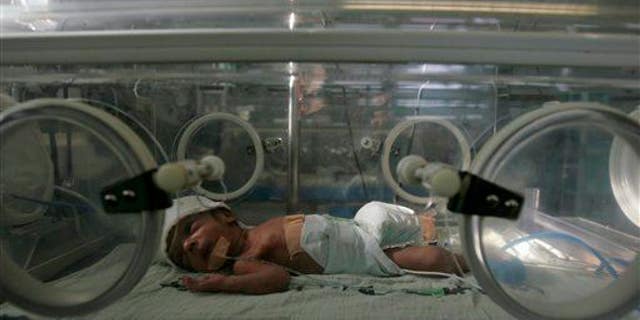 In July 1994, Sophie Serrano's newborn was put in a hospital incubator as part of the infant's treatment for jaundice. Baby Manon wasn't alone: A second baby girl suffering from jaundice shared the incubator.
When the French girls were removed, they were accidentally switched by a nurse whom the Cannes clinic has since blamed, saying she had alcohol issues. The Local and RFI report that the mothers were immediately concerned: Their babies' hair lengths seemed changed, and Serrano pointed out that the baby she had been handed appeared to have darker skin; staff told her the skin difference was a result of the lamps the infant had been exposed to in the incubator.
The lack of resemblance only grew with time, to the point that, when Manon was 10, her father got a paternity test and the truth unraveled.
Serrano ultimately learned her biological daughter (who has chosen to remain anonymous) was living just 20 miles away, and the two families met. They chose not to switch back the girls, and the meetings petered out.
"The social, educational, and cultural differences (between the two families), added to the pain of our unconscious rivalry, took their toll on our relations," says Serrano.
Now the families are suing—again. They initially went after the clinic after the swap surfaced a decade ago, but the statute of limitations rendered their case toothless.
But on Tuesday they filed a civil suit against the clinic, two obstetricians, two pediatricians, and a nurse. They want about $15 million dollars, with nearly $4 million earmarked for each girl, and roughly $900,000 going to each of their siblings.
(These parents are currently battling over 4-year-olds who were switched.)
This article originally appeared on Newser: Families Sue Over Girls Switched at Birth in 1994
More From Newser