Transplant Girl in Visa Dispute Released from Hospital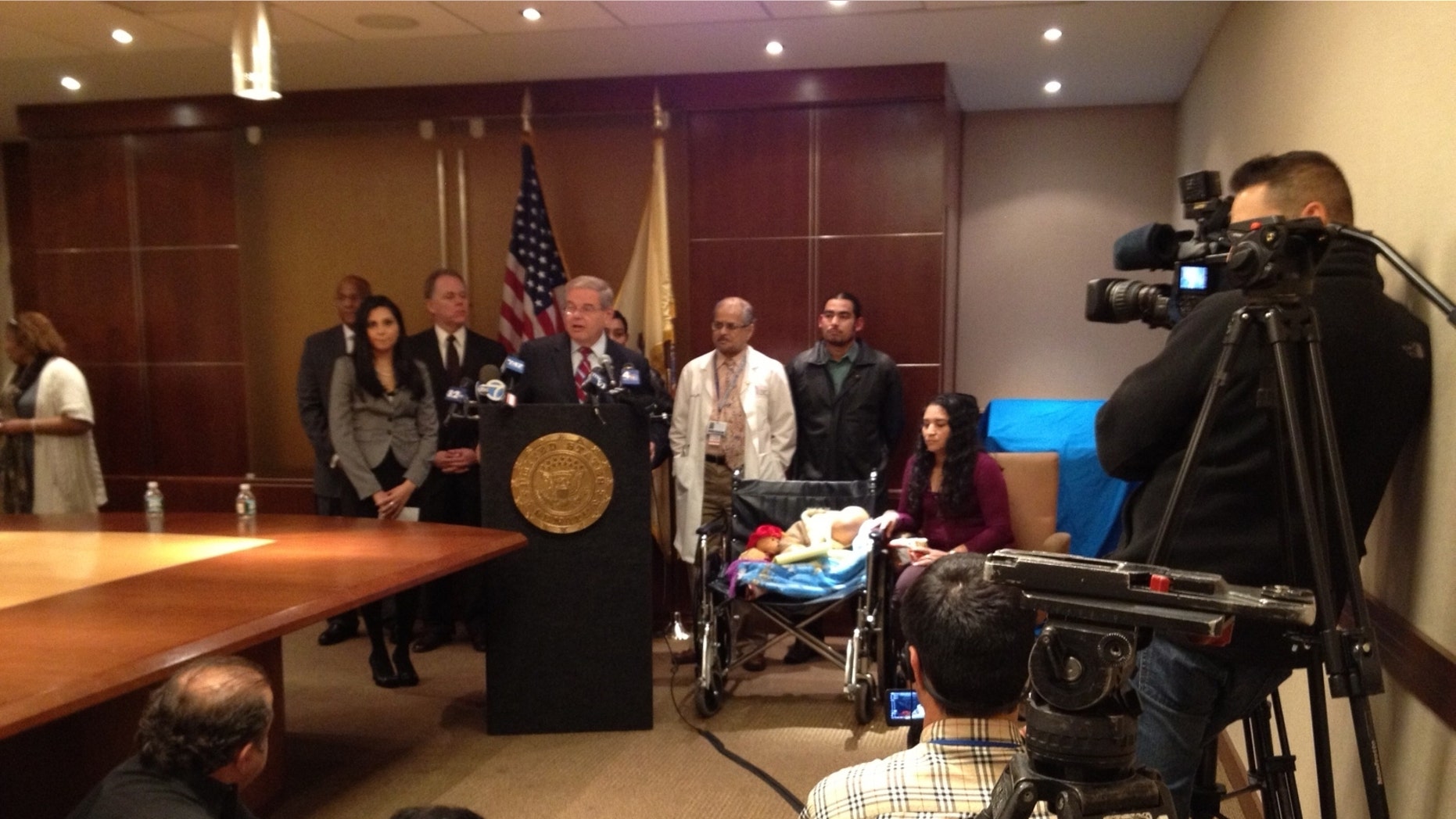 Yarelis Bonilla, a 5-year-old cancer patient who found herself in a limbo due to a visa dispute involving her older sister, left a New Jersey hospital Monday and is ready to resume her life.
Doctors at Hackensack University Medical Center's Joseph M. Sanzari Children's Hospital are optimistic that Yarelis Bonilla will make a full recovery after spending the last six weeks in the hospital, several months after being diagnosed with acute lymphocytic leukemia.
Former Miss Venezuela Loses Battle with Breast Cancer
"She was very lucky to have a matched sibling donor; those are the patients who usually do the best," said Dr. Alfred Gillio, who performed the transplant last month. "We had a great time with her," he added. "She was a great patient."
That transplant almost didn't happen. The State Department twice denied her sister a visitor's visa to travel from El Salvador so that she could save Yarelis' life.
According to the doctor, Bonilla spent 28 days in isolation during which she did art projects, played with makeup and typed on a computer. One thing she didn't do much of was eat, he said.
Asked what she looked forward to eating when she got home, she said shyly: "Eggs."
She should be able to return to school in three months, Gillio said.
Quinceañera Party Despite Cancer
Her sister, Gisselle Bonilla Ramirez, was determined to be a perfect match for her sister after the whole family was tested.
Bonilla Ramirez lives with her grandmother in El Salvador, while Yarelis lives with her parents in Elizabeth.
After Sen. Robert Menendez, D-NJ, stepped in to help, federal officials agreed to provide her with a humanitarian visa in early December. She arrived at Newark Liberty Airport to much fanfare two days before Christmas. She is scheduled to return to El Salvador on March 21.
Bonilla Ramirez said she felt good and "didn't feel anything" after donating the bone marrow, and said she thought her sister looked pretty without hair.
Village of Dwarves May Hold Secret to Cure Cancer
"The most difficult part was trying to get Gisselle to the U.S.," the girls' grandfather, Gertrudis Ramirez, said. "But we're a very close family, and that helped us get through everything."
Based on reporting by the Associated Press.
Follow us on twitter.com/foxnewslatino
Like us at facebook.com/foxnewslatino