Top U.S. Health Official Sees Universal Flu Shot on Horizon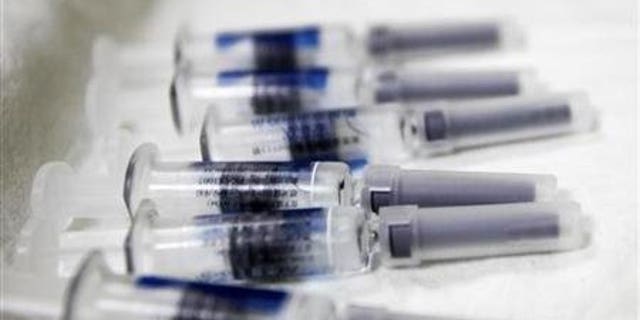 The chief of the U.S. National Institutes of Health (NIH) predicted that researchers could develop a universal flu vaccine to replace annual shots in the next five years, USA Today reported Wednesday.
NIH Director Francis Collins told the paper he was "guardedly optimistic" about such a breakthrough even though it "seemed completely out of reach only a few years ago."
Flu viruses mutate yearly, making annual vaccines obsolete after a flu season is over. But Collins said researchers have discovered recently that "there are parts of the viral coat that don't change."
"If you designed a vaccine to go after the constant part of the virus, you'd be protected against all strains," Collins said.
Arnold Monto, a professor of epidemiology at the University of Michigan agreed that a universal flu vaccine is "not a question of whether, but when," though he told USA Today cautiously, "I think five years is a bit ambitious, given where we are now."
Research is already underway to move those efforts along. Earlier this year, scientists at Oxford University said they successfully tested a flu vaccine that targets two proteins within the virus that are similar across strains and less likely to mutate.
The flu sends about 200,000 people in the U.S. to the hospital each year, with a fatality range from 3,300 to 49,000.