Top prevention priorities for patients and doctors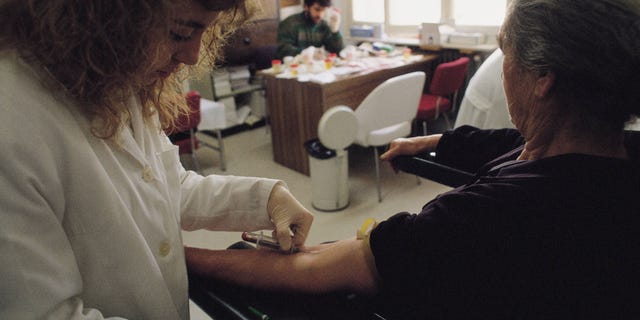 Focusing on a handful of top prevention priorities can add years to life expectancy for everyone in a family, experts advise.
"Patients should be prepared to engage in preventive services during office visits whenever time allows," Dr. Michael V. Maciosek from HealthPartners Institute, Minneapolis, Minnesota told Reuters Health. "They should be prepared to make a commitment to follow-up with preventive care discussions with their physician by scheduling testing as needed, filling and taking prescribed medications, or adopting healthy behaviors."
Working with the National Commission on Prevention, Maciosek and a panel of clinicians, insurance plan leaders, employers, government representatives, and academics joined forces to create a priority list of 28 preventive services that are both life-saving and cost-effective.
Having children get recommended vaccines, counseling to discourage young people from starting to use tobacco, and counseling adults to stop using tobacco achieved the highest possible life-extending and cost-effectiveness scores, the panel reported in Annals of Family Medicine.
Screening for alcohol misuse (with a brief intervention where necessary) and counseling on when to use low-dose aspirin also prolonged life and saved money.
Other highly rated services included screening for high blood pressure, high cholesterol, cervical cancer and colorectal cancer, and sexually transmitted diseases (STD).
"All of the services on the list are evidence-based and most provide good value in terms of the health benefits they provide compared to cost, even if they do not save money," Maciosek said in an email.
"Physicians, patients, clinic policy, and support systems can make the most of available time and resources by addressing the highest-value preventive services before moving on to other evidence-based services," he added.
Dr. George Isham from HealthPartners Institute, who wrote an editorial related to this report, told Reuters Health by email, "Not all recommended services have the same positive preventive impact. Some are far more valuable in securing a longer and disease-free life than others . . . . (Patients) should pay particular attention to the top recommendations and insure that their physicians are doing whatever they can to see that those top recommendations are provided to them as services."
"The top recommendations should also become the top priorities for their personal wellness and health improvement programs," Isham said.
He added that if complete coverage of preventive services is eliminated by a repeal of the Affordable Care Act, people "should look to their employers for help on these topics through workplace health improvement programs . . . They should advocate for employer coverage for these services."
For anyone without insurance, or in a newly designed plan without complete coverage of preventive services, "knowing what has the biggest potential impact among the recommended preventive services could be useful in making decisions about which services are most important to purchase given very limited resources," Isham said.
Dr. Kirsten Bibbins-Domingo, chair of the government-backed U.S. Preventive Services Task Force (USPSTF), told Reuters Health by email, "This study reaffirms the importance that clinical prevention plays in improving the quality and length of life for patients in the U.S. The U.S. Preventive Services Task Force . . . welcome(s) studies like this that highlight the importance of prevention and hope that they increase awareness among patients, clinicians, and policymakers about which preventive services are beneficial, so that patients can continue to receive the care that they need to stay healthy."
Bibbins-Domingo pointed out that while cost-effectiveness factored heavily into the results of this study, the USPSTF "does not consider cost when issuing its recommendations. By not considering cost, the Task Force maintains a clear focus on the science of clinical effectiveness (aka 'what works') of each preventive service it reviews."