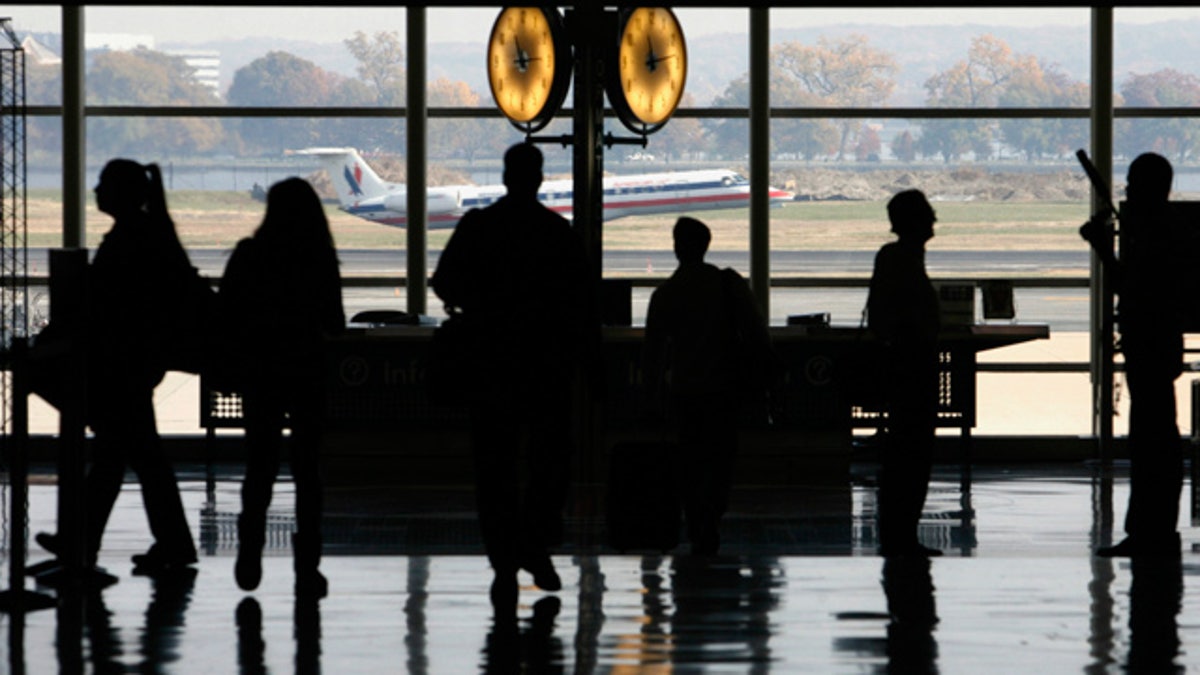 Traveling for work has some nice perks, but weight loss isn't one of them. Whether you're rushing to eat between meetings, can't find a healthy choice when it's mealtime, or you're faced with the high-fat options at the hotel's complimentary breakfast buffet – you probably eat more food and pick less healthy choices while on the road.
"It's hard not to just grab whatever food you see , like the instant gratification comfort food when you are exhausted from the travel and working crazy hours," said Karen Faistl, an event coordinator.
HealthyToWork.org, a wellness campaign created by The College of Physicians of Philadelphia, offered some great tips for dealing with tough food choices while traveling.
Continental breakfast
Take a quick scan of the buffet and you'll see sweet cereals, donuts, pastries, white bagels and yes, the do-it-yourself waffle machine. Carbs, fat and sugar! But look between the sweets, and you'll find a small offering of fruit and yogurt, and if you're lucky, unsweetened oatmeal. Go with those. A breakfast of yogurt and granola or oatmeal (not loaded with sugar) and a plateful of fruit provides protein and complex carbs, without the sugar and fat. If eggs are available, have one to boost your protein and help you feel satisfied longer. Make it a hard-boiled egg or veggie omelet (no meat or cheese).
Fast food tips: Avoid fast food joints for breakfast. The options are loaded with fat. But if you have no choice, pick a simple Egg McMuffin or a fruit and yogurt parfait over pancakes or more "loaded" sandwiches—and hold the greasy hash browns.
Dining out—for lunch or dinner
It's a good idea to make lunch your biggest meal, but not if you'll be going out with clients or coworkers for dinner, when you're likely to have a big dinner too!
Avoid the mindset of indulging just because you're in a restaurant. Keep it simple: grilled chicken over salad, or a fish, chicken or turkey sandwich.
"I tend to order the vegetarian dishes when given an option. They're less of a gut bomb," said Tina Kelley, who has been on the road promoting her book, Almost Home: Helping Kids Move from Homelessness to Hope.
Skip heavy sides like French fries or potatoes—choose salad or a veggie when possible.
"I try my best to drink tons of water and start with salad, fruits and veggies first, and then allow myself to take small portions or half portions of the other things I am craving," said Faistl. Denying yourself these foods may not work, so just limit how much you eat of them.
If it seems like your plate is holding a lot of food when it arrives at your table—more than you'd eat if you were home—make a decision before you start to only eat half of it.
At dinner, avoid the temptation to munch on bread or have a few drinks to unwind. Both are calorie traps.
If you want a light meal, order soup or a healthy appetizer instead. Plan to go for a walk after dinner—it will help you digest and will keep you from overdoing it (hard to walk when you're stuffed). An after-dinner walk also helps relieve the stress of a long day.
Fast food tips: Skip the combo meals. Just order a sandwich and a drink (preferably water or unsweetened iced tea). Pass on the fish—it's almost always deep fried and super caloric. Look for a sandwich shop, like Subway or Quiznos, and order a basic chicken or turkey sandwich without the cheese. Load up on lettuce, tomatoes and veggies but not mayo and dressings.
Snacking
Snack options on the road tend to be unhealthy—the kind you get at gas station mini-market. Look for protein snacks, like cans of nuts, rather than chips or candy bars. If you have time, make a quick run to a supermarket for a bag of apples or pre-cut carrots to eat while you're on the go.
Finally: Just say no to free food (at meetings and conferences)—you'll pay for it in weight gain.