This woman's herbal 'detox' sent her to the ER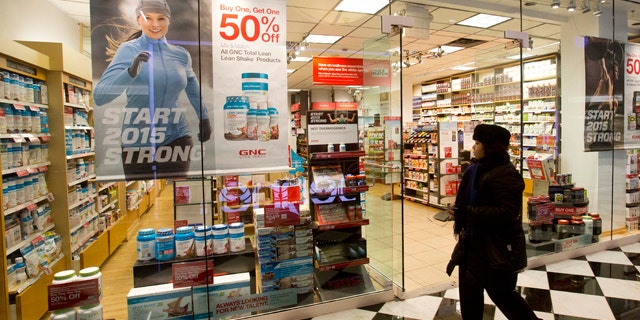 After a woman wound up in the hospital in the UK last year after ingesting a medley of herbs for a New Year's "detox," doctors are issuing a warning: There is such a thing as too much water, and people need to be careful with supplements, even if they are all-natural herbs.
In this case, the 47-year-old woman said that aside from mood issues she was healthy when she upped her fluids and use of herbal remedies, including milk thistle, molkosan, l-theanine, glutamine, vitamin B compound, vervain, sage tea, green tea, and valerian root.
Doctors in September reported in the British Medical Journal Case Reports that she suffered from acute severe "hyponatremia," which occurs when there is abnormally low sodium in one's blood.
She had gone to the ER after suffering a seizure. Most cases of hyponatremia occur after someone consumes a ton of water—more than 2.5 gallons in a day—but this woman's fluid intake wasn't that high.
Then, a possible clue: Doctors found a similar case of a man with the same condition who also hadn't hit that intake level but had ingested valerian root.
The doctors note that two case studies are insufficient evidence, but suggest it's possible the root "altered this threshold [of fluid intake], allowing severe hyponatremia to develop at an earlier stage." The British Dietetic Association tells the BBC that the whole notion of detoxing is without merit, as many of our organs (even our skin) regularly detoxify the body.
It may sound less sexy, but they add that for most people "a sensible diet and regular physical activity" is best. (Experts are also rolling their eyes at the souping trend.)
This article originally appeared on Newser: Docs Warn Against Herbal 'Detox' That Sent Woman to ER