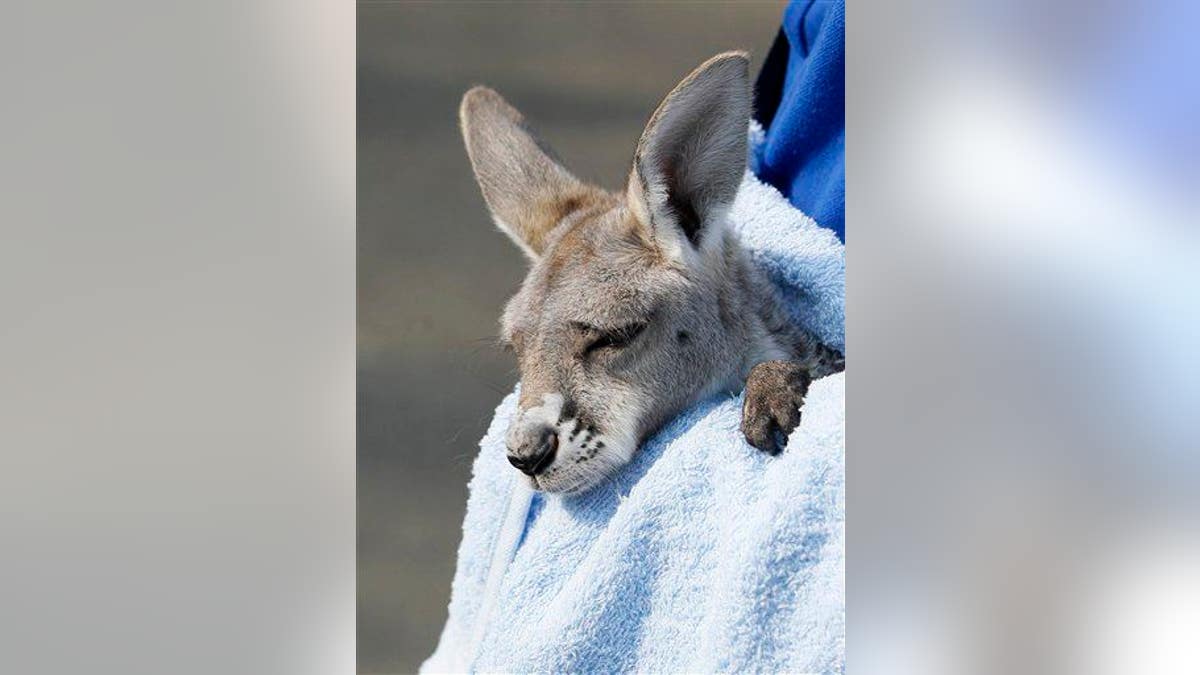 While she may not have been hopping mad, a Wisconsin woman certainly wasn't happy about being told to leave a McDonald's in Beaver Dam with the animal she says is her support kangaroo.
According to TMJ4, police told Diane Moyer to leave the restaurant after a customer complained about Jimmy, the 8-month-old kangaroo she had sitting in an infant car seat.
She explained that the kangaroo is considered a therapy animal and that she has a doctor's note of approval, but she was still asked to leave by a police officer who told her a customer had said it wasn't appropriate or safe to have the kangaroo in the restaurant.
Moyer, who lives on a 70-acre farm with Jimmy, four other kangaroos, and assorted other animals, tells the Daily Citizen that the marsupials are among the "most loving, trustworthy animals that I have ever had" and that authorities have fully inspected her farm to make sure it's suitable for kangaroos.
She says she has taken Jimmy to that McDonald's many times before, as well as to the movies and her church, and nobody else has complained.
"I wish the person in McDonald's would have just come and talked to me instead," she says. (Last year, an Iraq vet in Ohio was ordered to get rid of his 14 "therapy ducks.")
This article originally appeared on Newser: 'Therapy Kangaroo' Kicked Out of Wisc. McDonald's
More From Newser