The healthiest gifts of 2012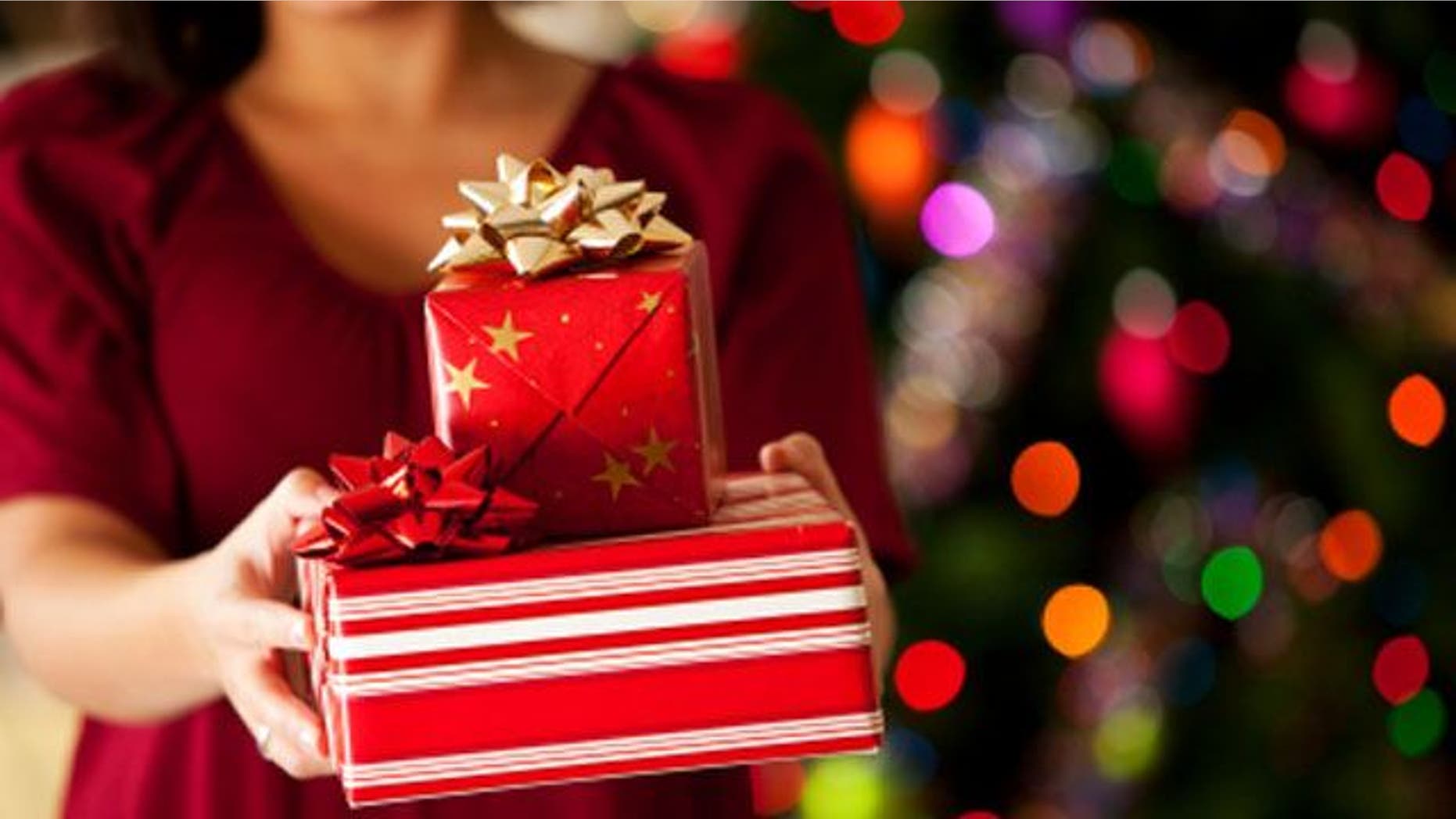 Are you tired of ties and gift cards? This year, try giving your friends and family something that will help them actually stick to that New Year's resolution.
From workout gear to kitchen gadgets—and even a deluxe treadmill desk—we've scoured stores to bring you healthy gift ideas that are guaranteed to make the people on your list feel good, inside and out.
[sidebar]
1. Foam roller
Health pros swear by foam rollers for relieving post-workout tension. These aids, like The Grid Revolutionary Foam Roller ($30, amazon.com), from Trigger Point Performance, are designed to be rolled along your back and legs—and anyplace else that's stiff and sore.
When combined with your body weight, the uneven foam surface acts like a massage to loosen muscles and work out knots.
2. Yoga at home
We asked top celebrity yoga instructors which DVD (besides their own!) they like when the plan is to pose in the privacy of their own living room.
Gwen Lawrence, team yoga instructor for the New York Giants and New York Knicks, told us her pick for the best beginner's DVD is Kathryn Budig Aim True Yoga ($15; gaiam.com). This energizing sequence helps novices master moves by breaking down each pose into easy-to-follow steps.
3. Wireless activity tracker
The postage-stamp-size Fitbit Zip ($60, fitbit.com) records how many steps you take, how much ground you cover, and how many calories you burn.
The Zip syncs to an online dashboard, accessible via computer or smartphone, that tracks overall progress and even awards achievement badges.
4. Hiking shoes
Ready to hit the trails next year? The Keen Ambler Mesh shoes ($95, keenfootwear.com) are one of our three must-have products for hiking. The secret is the combo of "closed mesh" on the top, which allows air to circulate without making your feet feel exposed, and a moisture-wicking lining inside to absorb sweat.
The Amblers also feature super-grippy soles (even on damp rocks) and a perfect ratio of cushioning and support.
5. At-home Pilates
No time to make it to that Pilates class? The Portable Pilates Studio by Empower Fitness ($25, empowerfitness.com) will provide a full-body workout in the comfort of your living room.
This deceptively simple system (it's just a bar with a resistance cord and foot strap at each end) is easy to put together, and the accompanying DVD offers three workouts (plus a bonus arms sequence) that you can mix and match. Instructor Gin Miller gives excellent direction, and while the routines are pretty simple, they're still challenging.
6. Herb mill
Trying to cut back on salt and butter, but not taste? Seasoning with fresh herbs adds big flavor to a dish without jacking up the calories.
Make it easy on yourself: The compact Microplane Herb Mill ($20, williams-sonoma.com) minces those herbs with a flick of your wrist.
7. Running gloves
Just because it's getting cold outside doesn't mean it's time to hang up those running shoes. The Brooks Infiniti Headband and Pulse Lite Gloves ($18 & $20, brooksrunning.com) will keep the joggers on your list comfortable as they head out on those frigid mornings. The super-breathable material staves off sweat as it protects against the cold.
8. Cold roller
The TriggerPoint Cold Roller ($99, tptherapy.com) combines two of our favorite forms of workout recovery: foam rolling and cold compression. Throw the roller in the freezer, then break it out after your next gym session or long-distance run. The combination of cold and pressure helps release the lactic acid build-up in your muscles and works out all those pesky kinks.
It's a perfect gift for desk jockeys: Sitting for eight hours a day is a recipe for tight muscles—especially those hamstrings.
9. Vegetarian cookbook
Trying to encourage your friends and family to eat less meat? The Meat Free Monday Cookbook ($19, amazon.com)—brainchild of Paul McCartney and his daughters, fashion designer Stella McCartney and photographer Mary McCartney—will help them cook in a veggie-centric way and still get all their nutrients.
An offshoot of the McCartneys' Meat Free Monday campaign, the book shows how simple it is to go veggie one day a week. The recipes are built around produce, good fats, and alternative protein sources (whole grains, beans, soy, and nuts).
10. Treadmill desk
With price tags starting at $800, the treadmill desks from LifeSpan Fitness are only for high rollers. But they're a terrific way to sneak fitness into your day—and help fight back against the burgeoning obesity trend caused in part by all the sitting we do.
The TR1200-DT model we tried ($1,500, lifespanfitness.com) was smooth, quiet, and sturdy, and the simple treadmill console tracks steps, calories burned, and distance walked. No fancy hill or interval programs here—this machine means, well, business.
11. Blend and go
Smoothies can be a great way to get a serving of fruit and essential vitamins—but store-bought varieties can pack as much sugar and fat as a candy bar. The key to a slimming drink is controlling what goes into the blender.
Mix up a single serving of your favorite smoothie in the Oster My Blend Blender ($25, amazon.com). Simply blend in the bottle, pop on the sports lid, and you're off.
This article originally appeared on Health.com. Click here for more healthy gift ideas.