The 5 most common medications in the US and how to save on them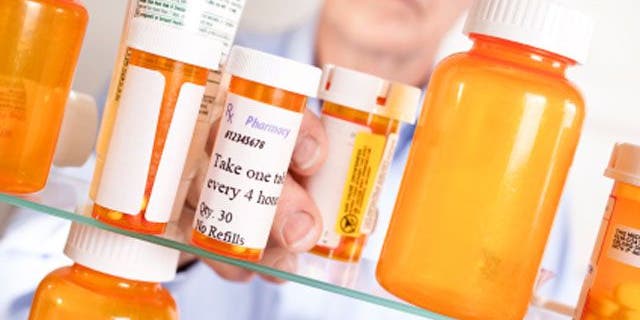 Prescription spending went through the roof in 2014 in the United States. As a nation, we spent over $374 billion on prescription drugs last year, according to the latest annual report by IMS Institute for Healthcare Informatics, a company that tracks health care spending and usage. That's an increase of nearly $43 billion from 2013.
With half of all Americans taking a regular prescription drug— and 20 percent taking five— it's no wonder. That same report documented that there were over 4. 3 billion prescriptions filled in 2014. Here are the five most popular and how you can save if you take one.
READ MORE: More About the Top 5 Most Common Drugs
The Top Five
1. Levothyroxine, a medication for hypothyroidism, enlarged thyroid and thyroid cancer. There were nearly 120 million levothyroxine prescriptions filled last year out of 131 million total thyroid therapy medications. That means that out of all thyroid medications prescribed, levothyroxine sales, including the branded version Synthroid, represented about 91.6 percent of them.
2. Acetaminophen/hydrocodone is the top-selling painkiller in the U.S. and it comes in many branded versions, including Vicodin and Lortab. Total prescriptions of the drug topped out at 119 million in 2014, representing about a quarter of all 480 million painkiller prescriptions.
3. Lisinopril is an ACE inhibitor that treats high blood pressure and heart failure. The popularity of this drug is no mystery, as heart diseases such as those cause a quarter of all deaths in the U.S., according to the Centers for Disease Control and Prevention (CDC). The CDC also estimates that about 49 percent of Americans have at least one risk factor for heart disease. There were about 104 million lisinopril prescriptions filled in 2014, which is sometimes sold under the brand name Zestril.
4. Metoprolol is a beta blocker that treats high blood pressure and heart failure, but it also treats angina and can be used to prevent heart attacks in people who have already had one. Lisinopril and metoprolol are both antihypertensives, the top selling drug class in the U.S. in 2014 with 705 million prescriptions filled. The common brand metoprolol comes as Lopressor, and this drug was dispensed 85 million times last year.
5. Atorvastatin is the most commonly prescribed statin, a class of drugs used to treat high cholesterol and triglycerides. There were about 81 million atorvastatin prescriptions filled in 2014, out of 263 million lipid regulators.
READ MORE: Save on Atorvastatin Alternative Crestor With Coupons
About these drugs and those numbers...
All of the medications on our list are available in their generic versions and as branded drugs, but they're listed by active ingredient only. Brand name manufacturers first trademarked these drugs, and then paid for the clinical trials to prove their safety and efficacy. In return, those manufacturers are allowed seven years' exclusivity to sell the drug. After that, generics manufacturers can create their own versions, so long as the generic versions are held to the same purity, quality and potency standards.
The fact that these medications are available as generics is what makes them so popular. Last year, simvastatin, the generic version of Zocor, was No. 5 on the list, but this year it dropped to 9 when prescriptions decreased by 8 million. This is probably because popular competitor Lipitor's brand exclusivity expired and the active ingredient atorvastatin became available as a generic for the first time.
READ MORE: How to Find a Zocor Coupon
It should be noted that these numbers count total prescription fills, which includes 30- and 90-day prescriptions. Both are counted the same, so the numbers may be slightly different when adjusted for monthly usage.
How to save on them
The key way to save on any of these medications is to purchase them as generics rather than in their branded versions. If you can tolerate the generic versions, which most people can, you'll save 80-85 percent per medication simply by switching.
The next best way to save on these prescriptions is to purchase them at the right pharmacy. For example, atorvastatin is just $15 at Target or Safeway in San Francisco, but $41 at CVS stores there, according to a search on goodrx.com for a 30-day supply. Levothyroxine prices, on the other hand, range between $11 and $15 in bricks-and-mortar stores— some mail order programs cost more or less. Shopping around for prices of your particular drug can help you determine which pharmacy is right for you.
READ MORE: 10 Things to Know About Online Pharmacies
Last, and especially if you're committed to the brand name version of the drug, check online for coupons or drug savings cards. Most drug manufacturers have details on savings programs or coupons on their websites that will help you pay for their brand name drug.