Thailand to crack down on Zika breeding spots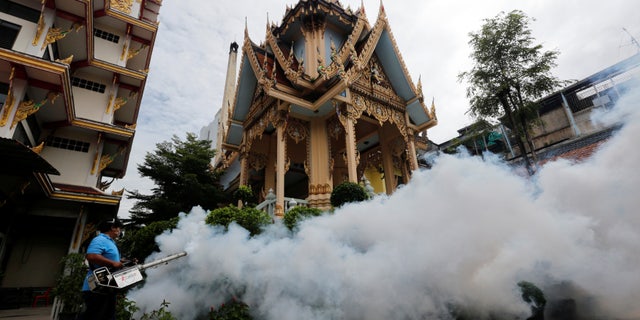 NEWYou can now listen to Fox News articles!
Authorities in Thailand seeking to curb the growing number of Zika cases say they will criminally charge homeowners who fail to remove mosquito breeding grounds on their property.
The Public Health Ministry announced it will revive a 1992 law allowing officials to order the removal of decorative ponds or any areas with still water found to foster mosquitoes, which can transmit the Zika virus. Anyone failing to clean up or remove the mosquito breeding grounds can face a jail term of one month and a fine of 2,000-5,000 baht ($57-143).
The ministry said Friday there have been 279 Zika cases in Thailand since the start of the year. An outbreak in Brazil last year revealed the disease can lead to birth defects when pregnant women are infected.