Thailand confirms 2 cases of Zika-linked microcephaly - health ministry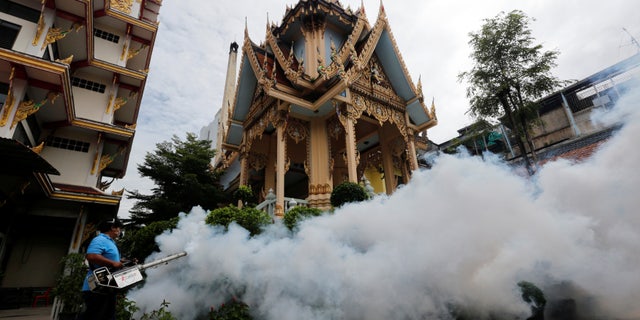 NEWYou can now listen to Fox News articles!
BANGKOK – Thailand confirmed on Friday that Zika had caused two cases of microcephaly, a condition that results in babies being born with small heads, the first time microcephaly had been linked to Zika in Southeast Asia.
"To summarize we have found two cases of small heads linked to Zika, the first cases in Thailand," Prasert Thongcharoen, an adviser to the Department of Disease Control, told reporters in Bangkok.
The World Health Organisation said this was the first Zika-linked microcephaly in Southeast Asia.
Thailand's public health ministry this week said it was investigating four suspected cases of Zika-related microcephaly in three babies and a 37-week-old unborn baby.